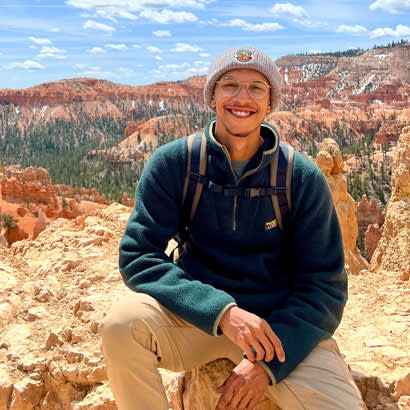 It's another exciting day here on Open Space Radio because I get to introduce you to our other new co-host on the show! If you follow NRPA on social media, you likely already know Christina High. Christina is NRPA's marketing coordinator and is the brilliant person behind all the fun, inspiring and educational content you see throughout NRPA's social media channels.
A big welcome to Christina as our other new co-host!
Our guest today is someone who Christina and I have both been a fan of when it comes to producing really valuable, easy-to-digest content as it relates to sustainability and just being more environmentally conscious overall.
Kenny Barnes is the program and outreach coordinator for Sustainability Matters, a grassroots environmental nonprofit based in Virginia, dedicated to cultivating community through conservation and making sustainability fun, realistic and inclusive for all.
We have been very excited about this episode for a while now, and hope you enjoy it. Tune in to our full conversation below to learn some simple sustainability tips and how to communicate sustainability efforts with your community effectively. You'll also learn:
Why sustainability and promoting a more eco-conscious lifestyle is so critical
How Sustainability Matters educates the public in a way that is easy to understand and digest
Emerging trends and new approaches to sustainability
Tips for park and recreation professionals looking to raise community awareness and educate folx on the importance of sustainable solutions
What you should consider if you're thinking, "My park and recreation agency should really be thinking more about sustainability" and much more!
Listen to the episode for the full story.
Related Links: