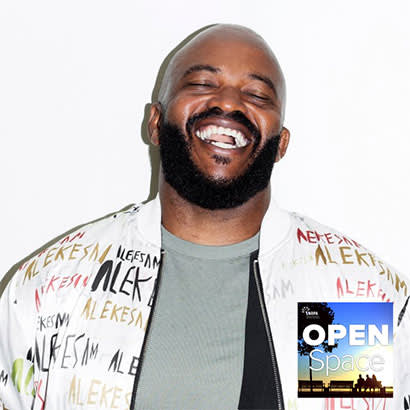 We talk a lot about how important physical activity is, and we know this has been especially true throughout the COVID-19 pandemic, when people have taken to their local parks to not only maintain their physical well-being, but their mental well-being, as well. However, there is a form of physical activity that we don't get to talk about as often: action sports.
Sports like skateboarding, surfing and snowboarding can be really great outlets for physical activity, but also tools for social connection and fostering creativity and self-expression. And, many park and recreation agencies are well-positioned to offer programming around action sports, as some already manage skateparks or beaches. There are also a lot of ways park and recreation professionals can collaborate with action sports organizations to offer action sports opportunities to members of their communities, opening the door for even more people to experience this style of play.
On this episode of Open Space Radio, we're thrilled to be joined by Selema Masekela, a beloved commentator, journalist, host and Emmy nominated producer, best known for his work on VICE, E! Network, National Geographic, Red Bull Media House and the ESPN X Games, where he regularly worked with some of the best action sports athletes in the world. He is a relentlessly curious narrator of the human experience, and he thrives as a Black man who has historically been "the only" in the spaces of action sports and entertainment.
We caught up with Selema to learn how action sports and other forms of recreation have shaped who he is as a person, as well as:
How the COVID-19 pandemic has increased his appreciation for recreation and outdoor spaces.
How action sports can play a critical role in shaping youth, breaking down gender norms and fostering resilience.
How to break down the negative stigma surrounding skateparks and make an argument that parks should implement skateparks.
How action sports as a part of park and recreation programming — or partnering with action sports organizations (like Stoked, an organization that Selema co-founded, which uses action sports and mentoring to close the opportunity gap — can be used to build more equitable communities.
How you can use the tools you have to ensure our public spaces are places where people feel welcome, included and safe, and more!
Listen to the episode for the full story.