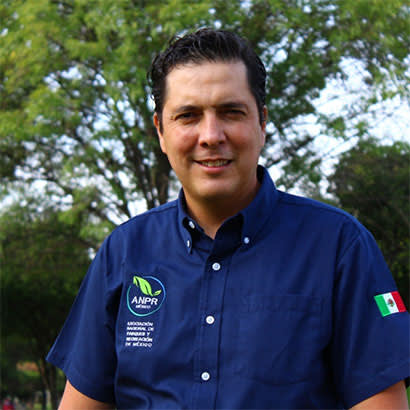 On today's episode of Open Space Radio, I'm excited to be replaying one of the Coffee Talks I hosted at the 2021 NRPA Annual Conference back in September. So, if you weren't able to join us at the conference, I'm glad you'll be able to hear this conversation today with Luis Romahn. Luis is the president, CEO and founder of Parques de México and the National Association of Parks and Recreation Mexico, also known as ANPR.
Luis has led ANPR for the last six years, offering its members professional development, networking and employment opportunities. He has been instrumental in shaping the profession in Mexico through research, standards, data and advocacy, and is doing great work to promote the value of parks and recreation in Mexico. Among his many accomplishments throughout his life, he is also the author of the book, "Building My Park – From Citizen Participation to the Administration of Public Space."
Luis is also part of the Emerging Urban Leaders Cohort Program through the Salzburg Global Seminar and World Urban Parks, which is a program that provides spaces for emerging urban leaders to collectively advance critical urban parks work across the globe.
Tune in to the full episode below to learn more about Luis and his journey to creating a park and recreation movement in Mexico and beyond. You'll also learn:
What led Luis to pursue a career in parks and recreation
Why there was a need for creating a national association for park and recreation professionals in Mexico
How the profession is growing across Mexico and Latin America
How having a network of global park and recreation leaders is helping Luis and ANPR advance their work at home in Mexico
How park and recreation professionals in the U.S. can be helpful to Luis and his colleagues in Mexico as they continue to build this movement, and more!
Related Links:
Listen to the episode for the full story.