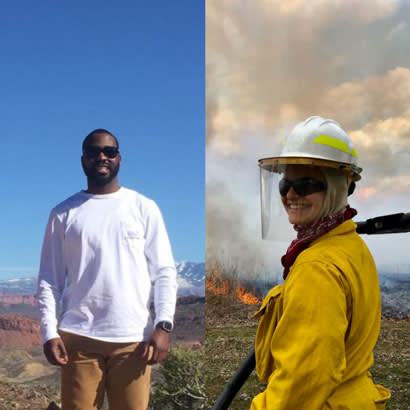 The February issue of Parks & Recreation magazine is out now, and I'm excited to finally be back with a bonus episode since we had taken a break on bonus episodes over the last few months. And, the reason I'm so excited about it is that we are celebrating the second annual 30 Under 30!
Parks & Recreation magazine's 30 Under 30 honors the top young park and recreation professionals who serve as everyday superheroes in their respective communities, and while you can read about all 30 of these incredible professionals in the article, I'm honored to welcome two of this year's honorees to the show today, as well as Michael Biedenstein, NRPA's volunteer and awards manager (who also helped us kick off this awesome program last year before he came on board as a member of the NRPA staff).
Joining us today is Rosie Santos, CPRP, CPSI, a manager for Strong Consulting at the Mayerson Academy, where she coaches and consults with park and recreation professionals, as well as neighborhood leaders and other community changemakers on how to bring out the best in themselves, their teams and their organizations. In her previous role, Rosie served as the conservation and parks manager for Great Parks of Hamilton County in Ohio.
We're also joined by Hashim Taylor, CPRP, who recently began his new role as director of parks and recreation for City of Cedar Rapids in Iowa, where he leads the park and recreation staff by overseeing parks, recreation, forestry, golf, aquatics, Ushers Ferry, and administration for the department. In his previous roles, Hashim served as the recreation program manager for Prince William County and worked in the parks and recreation departments for City of Virginia Beach and City of Alexandria, Virginia.
Tune in to learn why Rosie and Hashim are so deserving of this award, as well as what being recognized as a 30 Under 30 recipient means to each of them. You'll also learn:
What excites us about this year's 30 Under 30 class
How Rosie and Hashim each got started in the park and recreation profession
The "why" behind each of their work and some career highlights
What the future of parks and recreation looks like to young professionals, and much more!
Related Links:
Listen to the episode for the full story.