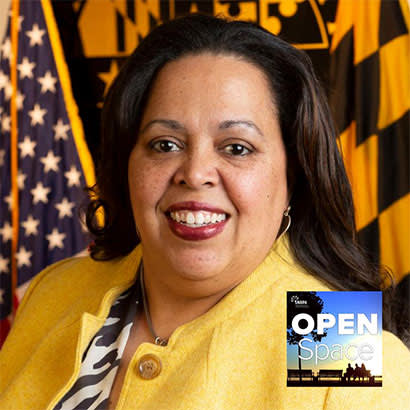 The September issue of Parks & Recreation magazine is out now, and on this month's bonus episode, we're diving deeper into the cover story, "Going Above and Beyond," by NRPA's executive editor, Vitisia Paynich. The story highlights how the COVID-19 pandemic and the fight for racial equity compelled the Baltimore County Department of Recreation and Parks to mobilize and take action in order to continue to serve its community.
On today's episode, we're honored to be joined by the director of Baltimore County Department of Recreation and Parks and former NRPA board member, Roslyn Johnson, CPRP. Johnson recently began her role as director in February of this year, which was a challenging time to begin any new venture. Johnson is also the first woman to ever lead the Baltimore County Department of Recreation and Parks in this role, which is a huge deal!
We talk with Johnson about the challenges that came along with transitioning into a new role in a new department at the very beginning of the COVID-19 pandemic taking hold in the U.S., as well as how her department is supporting the community in Baltimore County throughout the pandemic and the movement for racial justice and equity.
Tune in to the full episode below to learn:
6:04: How the department made sure social equity was considered when closing the areas or infrastructure it managed due to COVID-19.
12:38: How Johnson's staff has served over a million meals since March 23.
20:37: How the department is working with the local school system to ensure kids have educational opportunities due to challenges with distance learning.
29:57: How Johnson helped facilitate tough conversations among her staff in the wake of the murder of George Floyd — among many other tragic instances of racism.
44:44: How the department is supporting protests taking place in their parks, as well as working with the police to make sure everyone remains safe during the protests.
49:45: How the "All Parks for All People" initiative and a $35 million bond referendum are helping expand equity in parks in Baltimore County, and more!
Listen to the episode for the full story.