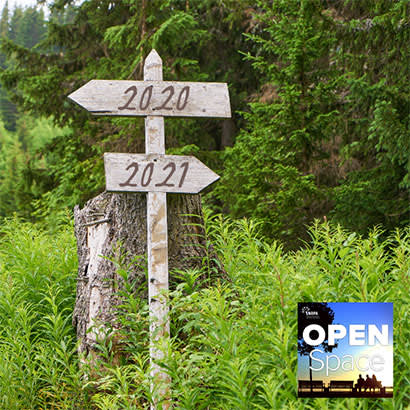 It's hard to believe 2020 is almost over. This year has been challenging in so many ways, and on our final episode of the year, we're looking back at some of the conversations we've had, discussing the lessons we've learned, and looking ahead at some of our hopes and goals for 2021.
This year, park and recreation professionals have been on the frontlines of a global pandemic, economic collapse, racial justice movement, climate disasters and more, and we are so grateful to play a small part in helping tell the stories of their truly impactful work:
From serving meals to hosting COVID-19 testing sites and staging sites for first responders.
From setting up temporary housing for those experiencing homelessness to helping those struggling with mental health and substance use issues.
From performing wellness checks on older adults to providing innovative ways for our youth to connect with their friends.
From having difficult conversations about institutionalized racism and historic inequities in our public spaces to committing to anti-racist practices, and so much more.
Park and recreation professionals have truly done it all this year, and our communities are so much better because of their essential work.
So, to all of our park and recreation professionals out there: THANK YOU! We've always known you were heroes, but this year just solidified that.
We also want to thank everyone who has joined us on the show as a guest, subscribed to the podcast, listened to an episode, sent us your ideas, connected with us on Instagram, or simply spread the word about Open Space Radio to your friends and colleagues. We truly love producing this podcast for you, and it's through your support that we are able to do so!
Tune in to the full episode below to hear us discuss:
Why we decided to add 12 new episodes to our schedule in 2020.
What events impacted the types of conversations we had this year.
How hearing our guests' experiences impacted each of our own personal journeys.
The pros and cons of producing a podcast during COVID-19.
How we've learned to be adaptable and the importance of being gentle with ourselves.
Where we currently sit with the resolutions we set at the end of 2019 for 2020, our hopes and goals for 2021, and more!
And special thanks to those of you who sent us your ideas for future episodes – we love your ideas and can't wait to explore them in 2021!
Listen to the episode for the full story.