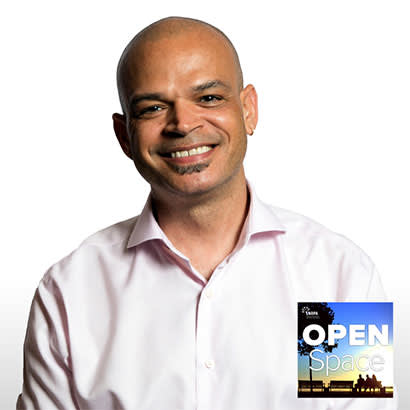 On this month's bonus episode of Open Space Radio, we're diving deeper into the cover story of the October issue of Parks & Recreation magazine, "Glenn Harris: An Advocate for Racial Equity and Social Justice." In the article, NRPA's executive editor, Vitisia Paynich, interviewed our keynote speaker for the 2020 NRPA Annual Conference: A Virtual Experience, Glenn Harris. Glenn is the president of Race Forward, a national nonprofit racial justice organization based in New York and Oakland, California, and publisher of Colorlines, a daily news site where race matters.
Race Forward works to bring a systemic analysis and innovative approach to complex race issues that help people take action toward racial justice and true equity. We're thrilled to be joined by Glenn on the show today to talk about his extensive experience working on racial and social justice issues, and how these issues relate to parks and recreation.
We hope this conversation leaves you not only excited about his keynote presentation in October, but also inspired to have conversations about how park and recreation professionals can advance equitable practices in your own communities.
On October 27, 2020, Glenn will speak during the Opening General Session at NRPA Virtual, but for now, tune in below to learn more about him, as well as:
How COVID-19, natural disasters, economic turmoil and the massive social justice and civil rights movement happening right now are impacting Race Forward's work.
How people can embrace struggle and find healthy ways to not only deal with that struggle, but also work towards meaningful change.
How to differentiate between diversity, equity and inclusion.
How Race Forward's framework supports implementing racial equity.
How park and recreation professionals can have tough conversations and help build racial equity in their communities.
What NRPA virtual attendees can anticipate taking away from his highly anticipated keynote presentation in October, and more!
Listen to the episode for the full story.