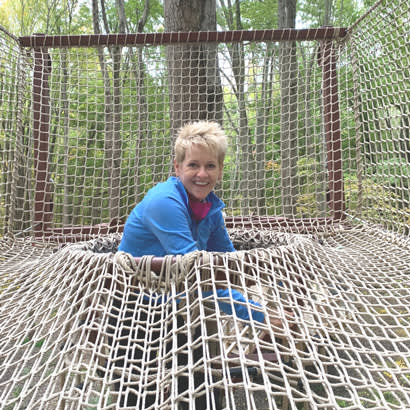 As you may have learned on our last episode, NRPA's Resilient Park Access program supports the advancement of community-driven, systems-level strategies for equitable park access that improve the environmental resilience and health of communities.
The grant funding also provides ongoing peer learning and coaching, professional development and access to networks of like-minded park and recreation professionals throughout the country. Six park and recreation agencies from across the country received this grant, and funding for each project is made possible by support from The JPB Foundation.
One agency that is learning from NRPA's grantee cohort and resources and working to advance equitable access and resilient systems change is the department of parks and recreation in Toledo, Ohio. Toledo is in a moment of transition and opportunity. The department is capitalizing on this moment to prioritize community and equity in its plans to build more parks. Not only that, but they are also building community ownership and stewardship of these spaces, connecting children to nature through nature play amenities, and diversifying the department's funding to make it more resilient into the future. 
I'm thrilled to be joined today by Karen Ranney Wolkins, the commissioner of parks, recreation and community enrichment for City of Toledo. Tune in to our full conversation below to learn more about this project and how learning from NRPA's Resilient Park Access program is helping make it possible. You'll also learn:
How this project is addressing inequities in Toledo and will enhance park equity and access to nature
How City of Toledo is partnering with community-based organizations to support programming
How the city is engaging community members and ensuring they are part of this process
How City of Toledo is diversifying funding to make this project a reality
How the city is measuring success and much more!
Related Links:
Listen to the episode for the full story.