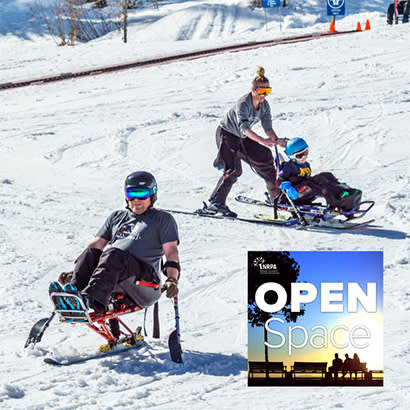 On today's episode of Open Space Radio, we're going back to the 2019 NRPA Annual Conference in Baltimore, Maryland, where we met with Julianne Mills, a program manager for Disabled Sports USA. Disabled Sports USA is a national leader in community-based adaptive sports, and has focused on one goal since 1967: To improve the lives of wounded warriors, youth and adults with disabilities by providing sports and recreation opportunities.
We chat with Julianne about why inclusive and adaptive programming is critical to ensuring all people have access to quality park and recreation offerings, as well as some examples of unique adaptive programming that she's seen in her work (such as the Adaptive Cycling Center at Magnuson Park in Seattle, Washington, that has a fleet of over 200 adaptive bikes).
We also talk about ways that park and recreation professionals can implement more adaptive programming at their agencies. Julianne shares that the best way to get started is to make a commitment and know that it is possible. She also shares the mantra, "Do what you do best, and partner for the rest," as a way to encourage park and recreation professionals to reach out to other organizations that can assist in these efforts, like your local chapter of Disabled Sports USA.
Julianne also shares the various resources available from Disabled Sports USA, like Adapt2Achieve, which contains free or low-cost training manuals, webinars, and other educational resources that park and recreation professionals may find useful in advancing inclusive and adaptive programming.
Other useful resources discussed in this episode:
Listen to the episode for the full story.