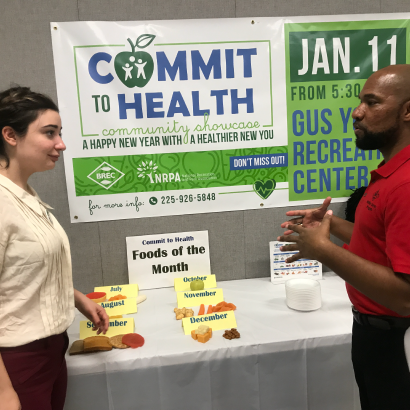 Five years ago, NRPA launched Commit to Health – a program that would grow to positively impact 500,000 youth annually through healthier eating and increased physical activity.
In today's episode, we take a moment to celebrate this monumental achievement and look back at where we started and where we're headed.
Commit to Health is NRPA's program to implement healthy eating and physical activity (HEPA) standards in park and recreation out-of-school time programs. It goes beyond just eating right and exercise, though — it's all about getting staff and youth to engage and learn about lifelong healthy habits while having fun.
To give us a diverse look at this program, we got the opportunity to speak with several people involved in Commit to Health:
Diane Drake, BREC Assistant Director of Evaluation and Partnership Development
Cosme Sisneros, Montrose Recreation District Programming and Operations Manager (recently retired)
Tyler Morales, Montrose Recreation District Site Coordinator for the Summer Enrichment Program
Kellie May, NRPA Director of Health and Wellness
Allison Colman, NRPA Senior Program Manager
Maureen Acquino, NRPA Program Manager
Resources from this episode:
We would be remiss not to mention the Alliance for a Healthier Generation — Commit to Health's technical assistance partner — as well as the Walmart Foundation who has provided grant funding that has supported this program for the past five years.
Listen to the episode for the full story.