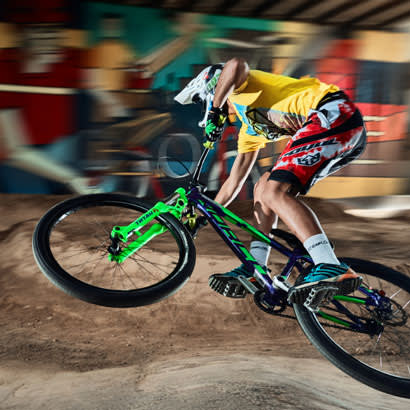 This episode of Open Space Radio is sponsored by ACTIVENet. ACTIVENet is the most powerful facility, registration and membership management software in the world. Run your park and recreation department better than ever before with efficient program and activity management, easy-to-use facility rentals and booking, and in-depth reporting and insights designed to help you make informed data-driven decisions. Discover how ACTIVENet can set your department up for success at activenetwork.com/nrpa.
The March issue of Parks & Recreation magazine is out now, and on today's bonus episode of the podcast we're diving deeper into one of this month's feature stories, titled, "Blazing a Trail in Bristol, Connecticut."
The story highlights a mountain bike pump track in Bristol that became a reality thanks to the advocacy of community members, buy-in from the local park and recreation department, and funding from NRPA's Youth Sports and Play grant.
I'm thrilled to be joined today by some key players in this project that is helping provide increased access to recreational opportunities – joining me are Dr. Josh Medeiros, an NRPA board member and the superintendent of Bristol Parks, Recreation, Youth and Community Services; Brian Archibald, a teacher and member of the Bristol community and founder of Bike Bristol; and Brian's son, Lance, who is an avid mountain biker.
Tune in to the full episode below to learn the inspiration behind this project, how it came to fruition, and how the bike pump track is advancing equitable access to mountain biking in Bristol. You'll also learn:
How mountain biking provided Lance an opportunity to find his "thing" when traditional team sports did not interest him
The importance of bringing youth to the decision-making table and listening to their voices
The importance of listening to community members and saying "yes" when you can
What challenges arose due to COVID-19 and how NRPA's Youth Sports and Play grant helped make the track a reality
How a space like a bike pump track is benefitting the broader community, and much more!
Listen to the episode for the full story.