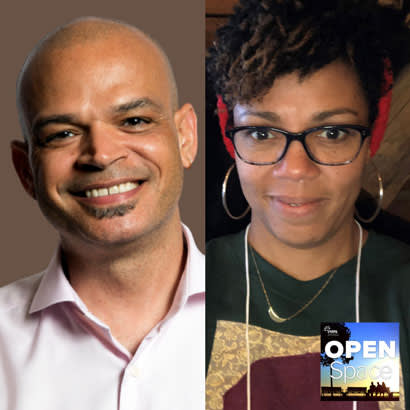 As we continue to work on centering equity in all that we do, and as the fight for racial justice and equity in the United States continues, we wanted to revisit a conversation we had last year about what equity in parks and recreation really means for today's episode of the podcast. We were fortunate to have each one of the individuals you'll hear from today on previous episodes of the podcast, and if you joined us at the 2020 NRPA Annual Conference: A Virtual Experience (NRPA Virtual) last October, you may have already heard this conversation — however, it's never a bad time for a refresher on how we can build healthier, more equitable communities, and with Black History Month coming up in February, we thought it was a good time to reflect on this conversation.
On today's episode, we're replaying our Coffee Talk, "Park Equity and Racial Justice" from NRPA Virtual, with Glenn Harris, president of Race Forward and last year's NRPA Virtual keynote speaker, and Autumn Saxton-Ross, NRPA's vice president of education and chief equity officer. We've already had the privilege of talking with Glenn on our October 2020 Bonus Episode, "Why Conversations About Racial Equity Matter for Parks and Recreation," and Autumn on episode 76, "How to Center Equity in All That We Do" — and for this Coffee Talk, we were thrilled for them to come together to have a very powerful, insightful conversation.
Tune in below to hear Autumn and Glenn's full conversation from their Coffee Talk at NRPA Virtual and learn:
What equity in parks and recreation looks like in practice.
How park and recreation professionals can work towards meaningful change in forming a more just and equitable world.
How we can take an objective look at the history of our parks and open spaces and apply that to creating a more equitable future.
How a park and recreation department can create a framework like Race Forward's that supports implementing racial equity.
How park and recreation professionals can ensure racial equity is addressed in their agency's master plans, and more!
Listen to the episode for the full story.