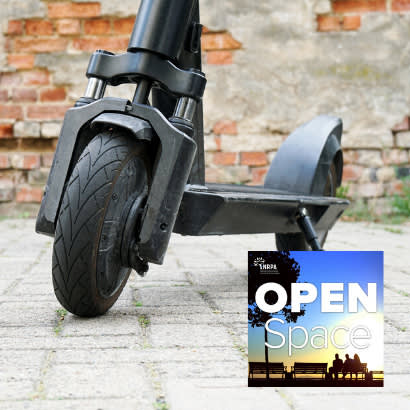 Are you ready for a bonus episode of Open Space Radio? In addition to the episodes we release every other Tuesday morning, we are adding an extra episode each month that takes a deeper look at Parks & Recreation magazine's feature article. Starting with the January 2020 issue of the magazine, you can now enjoy a bonus episode of Open Space Radio and expanded content on the magazine every month!
To kick it off, we are diving deeper into one of our most popular annual magazine articles, written by none other than NRPA's Vice President of Strategic Initiatives, Rich Dolesh. This highly-anticipated article in Parks & Recreation magazine explores upcoming trends in the field and we're excited to chat with Rich on the show today.
On this episode, we explore how one of the hottest topics of 2019 (check out eSports at the Rec Center? — Episode 046) is going to continue its momentum into the new decade. Not only is the Sports Emmy Awards going to have an awards category for outstanding eSports coverage, but we may also see a rise in demand for eSports coaches in parks and recreation.
Tune in below to hear about other technology that park and recreation professionals may start to see more of in 2020, like commercial drones (to deliver pizza to your park event) and micro mobility devices that are faster, quieter and better able to navigate various types of terrain.
We also talk about:
How conservation efforts of park and recreation agencies are going to increase in 2020.

How agencies will ban Glyphosate — an herbicide that has links to negative impacts on human health and wildlife, despite the EPA declaring it safe earlier this year.

Green burials and human composting — which is exactly what it sounds like.
"The Mosquito" — a sonic disruptor device that emits a high-frequency noise that can only be heard by people ages 13-25.
Check out the full episode to hear Rich's thoughts on all this and more.
Are you seeing these trends? We'd love to hear your personal experience. What else do you see popping up in parks and recreation in 2020? Email us your predictions! You can even send us a voice memo with your story and we may play it in an upcoming episode.
Listen to the episode for the full story.