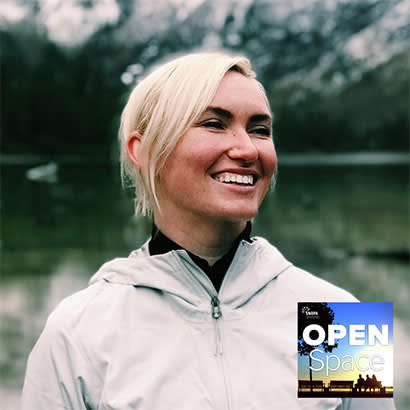 We have waxed poetic over the past several months about how critical it has been to get outdoors throughout the COVID-19 pandemic, and parks have proven to be the destination of choice for many people to get their necessary physical activity, recharge their mental health batteries and find a sense of community. And, with school systems adapting to the pandemic and distance learning being more prevalent, there's an increasing need for our youth to have opportunities to engage with nature — and one program that has been assisting in providing outdoor access to our youth is Every Kid Outdoors.
Every Kid Outdoors allows fourth graders in the U.S. and their family members free access to over 2,000 federal lands and waters, which creates important connections and inspires a future generation of stewards for national parks and other public lands.
We're thrilled to be joined on today's episode by a previous colleague of ours, Jayni Rasmussen, to talk about the future of this program and how it's been impacted by COVID-19. Jayni is the senior campaign representative for the Outdoors Alliance for Kids and Youth, or OAK, which is a national strategic partnership of organizations from diverse sectors with a common interest in connecting children, youth and families with the outdoors.
Tune in to the full episode below to learn more about Jayni's work with OAK and the benefits of the Every Kid Outdoors program, as well as:
How this program increases equitable access to the outdoors.
How this program has been impacted by the COVID-19 pandemic.
How OAK's Every Kid Outdoors in State Parks campaign aims to extend the pass program to all state and regional park systems with entrance fees and expand access to close-to-home parks.
How local park and recreation professionals can partner with federal agencies on Every Kid Outdoors and take advantage of resources.
Why the U.S. Department of the Interior extended the 2019-2020 Every Kid Outdoors pass program through the 2020-2021 school year to help families that couldn't use their passes due to COVID-19.
How OAK's work on Every Kid Outdoors has been pivoting during the pandemic to support park budgets, and more!
Listen to the episode for the full story.