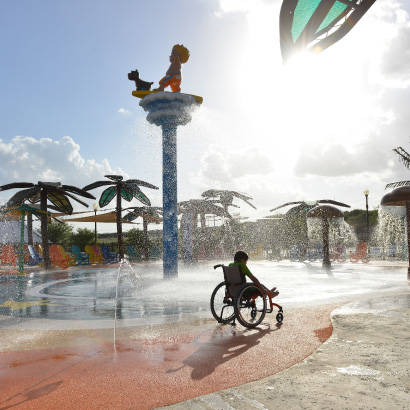 Today's episode is a cool topic — literally and figuratively — we're talking about the world's first ultra-accessible waterpark: Morgan's Inspiration Island.
This waterpark goes beyond accessibility and beyond inclusivity — it's truly the first of its kind. Morgan's Inspiration Island opened its doors just last month on June 17 in San Antonio, Texas as an addition to Morgan's Wonderland — an inclusive, non-profit amusement park which opened in 2010.
In this episode we interview Ron Morander, General Manager for Morgan's Wonderland and Morgan's Inspiration Island. In addition to the unique features of this waterpark (which include air-powered, water-safe wheelchairs), we cover funding, reaction from the community and beyond, and advice for others who are looking to include ultra-accessible elements into their parks.
Listen to the episode for the full story.
Photo credit: Morgan's Inspiration Island, Robin Jerstad/Jerstad Photographics