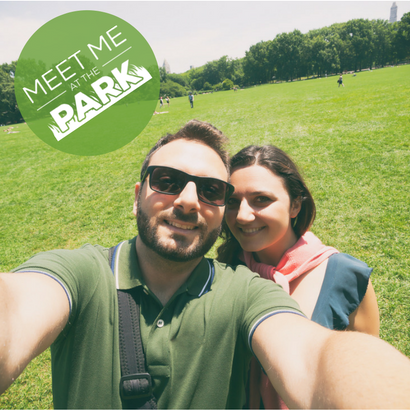 For the third year, NRPA is collaborating with The Walt Disney Company, including Disney Citizenship, Disney|ABC Television Group and ESPN during Earth Month for the Meet Me at the Park initiative!We encourage everyone from across the country to join in on providing 16 communities with resources to improve local parks through projects that connect kids to nature, inspire kids and families to live healthier and improve access to sports.
Everyone can get involved in two ways.
The first way to get involved is by voting for one of three projects in each of the 15 designated communities. These communities will each be awarded $20,000 to go towards the park project that receives the most votes throughout April.
Second, if your community is not one of the 15 designated communities, you can nominate your city, town or county anywhere in the U.S. for a chance to win $20,000 for a project in one local park within that community. The community with the most nominations will win. The park and recreation agency that governs the winning community will be contacted by NRPA at the end of April and then select a park project that fits within the three topic areas. We encourage park and recreation agencies, community groups and leaders across the country to be inspired and rally their communities on social media to nominate their community.
Be sure to come back every day in April to vote for your favorites! Each vote casted or nomination submitted equals an entry into a sweepstakes to win a tablet outfitted for the outdoors.
Your votes last year helped create a tremendous impact in communities around the country, which enforces the fact that local parks and recreation facilities are critical assets to communities everywhere. Check out these impacts and success stories from last year – and don't forget to be a part of the impact this year!
Community Impacts from 2016 Meet Me at the Park
206,497 total people impacted by Meet Me at the Park projects
27,532 people connected with nature
7,039 people have improved access to healthy food
193,440 people have improved access to physical activity
44,640 people have improved access to sports
533 volunteers helped bring these projects to life
Success Stories from 2016 Meet Me at the Park
Through the Meet Me at the Park initiative, Seattle Parks and Recreation connected 358 underserved and multi-ethnic youth from Title 1 elementary schools to nature by providing access to fitness opportunities and promoting healthy living and stewardship of the natural world. Kids participating in the CLIMB, HIKE, RESTORE event at Camp Long went on nature hikes, conducted environmental restoration projects and received a practical introduction to rock climbing. As a direct result of these field trips, students restored several hundred square feet of natural area on parks grounds. They connected with nature on their hikes while recording an average of nearly 3,000 steps more than a typical school day. They also increased their heart rates an average of almost 27 beats per minute after climbing the outdoor rock wall. They formed new perceptions of themselves, their environment and their community during their experience at Camp Long.
Meet Me at the Park provided a catalyst for Windmill Community Garden in New York City to keep growing. The once rubble-filled lot now provides a much needed green oasis and healthy living hub for residents that are all too used to high-rises and concrete. Today, Windmill Community Garden is complete with a robust vegetable and learning garden; a patio and stage for cultural events; plenty of chairs, tables, and benches for socializing; a 500-gallon rain water harvesting tank; a winding bluestone accessible pathway; a shed filled with garden and educational supplies; a mural by local artists; a wildlife habitat; native plants; perennials; pollinators; fruit trees, and more. It has produced nearly 100 pounds of fresh vegetables and herbs; engaged thousands of students, community members and visitors; and established itself as a safe space for passive relaxation, to discover nature and to learn about healthy living.
In Durham, North Carolina, the Meet Me at the Park grant opportunity allowed the transformation of an unused roller skating rink into a futsal court, which brings a new sport to local inner city youth, as well as plays a role in the reemergence of the venues at the adjacent Hillside Park. The tennis courts are right next to the futsal court and benefit from the lighting, landscaping and renewed activity at the park. With new purpose, the futsal court brings children and adults to the park to learn a new skill, meet new people and connect with the long and important history of the park.
You can read about all of the winning projects from last year and learn more about the Meet Me at the Park initiative on our website.
Celebrate Earth Month by supporting your local parks. Get outside, get active and vote for your parks every day in April.
Join in on social media too, using #MeetMeAtThePark , #Parkies and #BeInspired.
Jenny Cox is NRPA's Conservation Program Specialist.