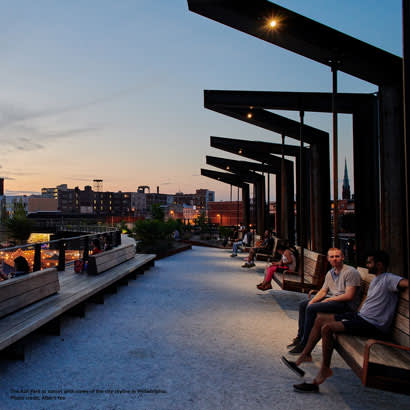 Today in cities across the country, there is an ongoing debate about the impacts of investments in neighborhoods. How do we invest without causing prices to skyrocket and displacing residents? Does new investment inevitably result in "gentrification" or displacement? Is gentrification even relevant in slow-growth cities? Who speaks for communities, especially when communities are always changing? And what do we do about the fact that today there are three times as many high poverty neighborhoods in large U.S. cities than in 1970?
This debate is relevant for policy makers and parks professionals alike. As cities work to create parks and public places for everyone, the value of nearby real estate may increase. But as the real estate value increases, few cities have systems in place to capture that value.
Reimagining the Civic Commons was created to revitalize sleepy civic assets that exist in all our communities —  parks, libraries, recreation centers, trails, lakes, rivers and streams, streets and sidewalks, even vacant land. All along, our aim has been to demonstrate that the right investments in these public places can positively impact the social, economic and environmental circumstances of people in neighborhoods. One of our goals —  to invest in public places in ways that increase economic value in surrounding neighborhoods —  has caused us to consider how to capture this value for the benefit of existing residents, those who call these neighborhoods home.
This goal led us to create the Value Capture in the Commons toolkit, which is designed to serve as a starting point for park professionals, elected leaders, non-profits, philanthropic organizations and others looking to put these investments to work for everyone.
Many of the tools are well-established, with significant applicability to parks. Others are ideas that leading national experts have just begun exploring. Together, they provide a variety of options that those of us working to revive public assets can use to both sustain operations and benefit the people who live nearby. And while not all tools will be applicable to all assets, many can be layered to provide maximum flexibility and sustainability.
We believe investment in civic assets that creates social and economic change is urgently needed, and Value Capture in the Commons offers tools for parks leaders across the country to consider how the value from public asset investment can benefit us all.
Carol Coletta is the president and CEO of the Memphis River Parks Partnership and a senior fellow at The Kresge Foundation.
Reimagining the Civic Commons is a collaboration between The JPB Foundation, the John S. and James L. Knight Foundation, The Kresge Foundation, The Rockefeller Foundation and local partners.