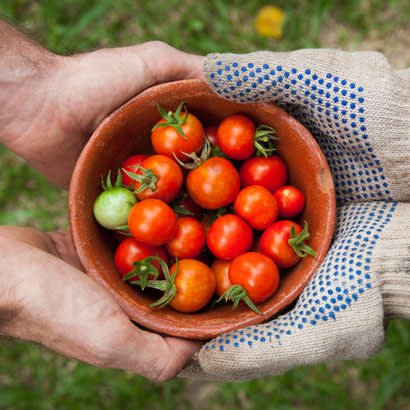 Your last day at work doesn't have to be the end of your productivity. Here are some of the most fun and engaging activities you (and your friends) can do together, while learning a new skill.
Dog training is a fun activity that will serve the dual-purpose of helping you bond with your pet while teaching him or her basic commands. There are seven dog training skills that all pet parents — and their dogs — should know. These include house training, "come," "stay," "leave it," "sit," "down," and "settle." While each of these are beneficial, perhaps the most helpful is simply the command to sit. The dog experts from Rover state, "Useful in so many situations, 'sit' is often the first command dogs learn. In fact, most dogs 'sit' on their own, so all you have to do is connect the command to the behavior."
Ballroom dancing has a number of benefits for older adults, including memory loss prevention, increased flexibility, and creativity. Dancing is also an excellent physical activity and one that encourages social interaction. Check your local community, senior and fitness centers to see if classes are available in your area.
Backyard gardening is a relaxing avocation that you can enjoy alone or with friends or grandchildren. As an added draw, it actually requires very little skill. There are plenty of online resources to help you get started, but many local gardening clubs also offer classes for individuals and groups alike. Whether you want to learn to plant a vegetable garden you can harvest at home or a build a beautiful butterfly habitat, this is definitely a skill worth learning with friends and family. The American Community Gardening Association is an excellent resource if you have a group of people interested in creating a green space that can be enjoyed by the entire community.
Basket making. Since the dawn of time, people have needed vessels to transport food and other materials. Baskets were one of the earliest forms of such. Today, baskets are often used in home décor or gift giving. Basket weaving workshops are a great way to get together with a group, while keeping your hands busy and your mind active. Check out The Country Seat for a list of basket weaving guilds and conventions.
Hands-on history. If you ever dreamed of transporting yourself into the past, joining a historical reenactment group is your ticket to living history. Across the United States, historical sites need volunteers to reenact significant events and battles and showcase what life was like "back then" to community groups, schools and the general public. Consider visiting a few events at local parks or landmarks before investing in historical clothing or equipment. Not only is this a fun activity, it is something that benefits the community and helps preserve history for the next generation.
Bird-watching is another activity that usually takes place at your local park or nature conservancy. Birdwatching is a relaxing pastime that will help you learn about birds and wildlife and their habitats. It's a relatively inexpensive hobby that will help keep your mind sharp if you have sharp eyes and can spot the subtle — and not so subtle — differences among avian species.
Many older adults don't realize they have a wealth of information and activities waiting to be learned in their own hometown. Most local park and recreation centers host classes and workshops throughout the year. The National Parks Service is another valuable resource for nature, history and conservation-based programs — annual passes for seniors are just $20; lifetime passes for people over the age of 62 are $80.
Karen Weeks created Elder Wellness as a resource for older adults who wish to keep their minds, bodies and spirits well.