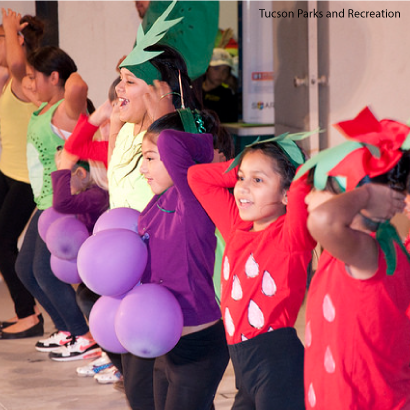 On September 12, 2017, the Senate Afterschool Caucus led by Senators Murkowski (R-Alaska) and Franken (D-Minn.) hosted a "Back to Afterschool: Preparing Young People for Success in School and Life" briefing.
National partners from the out-of-school time sector including the Afterschool Alliance, Boys and Girls Clubs of America, YMCA of the USA, National League of Cities, After-School All-Stars, NRPA and others, gathered to hear a diverse, yet united group of panelists discuss the critical role afterschool programs play on childhood health, education and development. While the goal of the briefing was centered on providing members of Congress with a glimpse at the value of afterschool programs and to encourage them to protect 21st Century Community Learning Center funding, the takeaways were so much greater.
The passionate group of panelists featured individuals from a variety of sectors including a globally recognized Fortune 500 company, an elementary school principal, a city mayor, a health clinic and a retired US Army veteran. While these individuals hold vastly different positions and serve different populations, each shares the same belief that afterschool programs, including those at local park and recreation sites, play a critical role in our nation's future. From connecting children to academic and social supports to providing access to healthcare, healthy meals and career and technical skill building, afterschool programs are much more than childcare centers.
Jodi Grant, Executive Director for the Afterschool Alliance moderated the briefing, pointing to key areas of need within afterschool. Across the country, over 10.2 million children attend an afterschool program each day, many at local park and recreation agencies. While that is a huge number, an even more significant number is the 11.3 million children who do not have access to a supervised afterschool programs. Although that number has declined over the years, 1 in 5 children, many of them from low-income, underserved communities, still do not have access to an afterschool program.
In a struggling economy, parents rely on afterschool programs to care for their children so that they can work and support their families financially. While childcare is certainly a benefit, parents explicitly state that they look for programs that offer enrichment activities, healthy snacks and meals, physical activity opportunities, and tutoring and mentoring services. Parents and out-of-school time providers know that these assets contribute to stronger academic performance, the development of social skills, a healthy body weight and more.
Echoing Ms. Grant's points, each of the panelists shared personal stories and key factors that contribute to their strong support in the value of afterschool programs. Perhaps one of the most notable parts of the briefing was shared by Brigadier General David L. McGinnis (Ret), a retired veteran combat infantryman with the United States Army. After 29 years of service to our country and a successful career in global security, McGinnis took on another critical role focusing on the behavioral health of our military, veterans and their families. McGinnis is an active member of Mission Readiness, an organization of retired military leaders calling for smart investments in America's children.
One of those investments is in afterschool programs. From a defense and military readiness perspective, our nation is battling with an internal struggle — only 1 in 5 young adults who would be eligible to serve in the military can pass both an aptitude test and a physical fitness test. With fewer potential soldiers able to meet requirements, recruitment is a challenge and our nation's continued security is at risk. High rates of obesity, lack of physical activity, excessive screen time, poor dietary habits and a lack of educational enrichment opportunities are all contributing factors to this struggle. The good news is that there is a solution.
Park and recreation agencies, along with out-of-school time providers in a variety of settings, can help to provide additional opportunities for youth to be physically active, eat healthy and learn about healthy living through NRPA's Commit to Health campaign. Since 2014, with the support of the Walmart Foundation, over 1,600 park and recreation sites have implemented the healthy eating and physical activity (HEPA) standards, providing over 280,000 youth and their families with increased opportunities to eat healthy and be physically active.
In addition to addressing obesity and child health, out-of-school time programs offer a connection to positive role models, social services and to the greater community. Whether it's connecting youth to sports, new friendships, tutoring or, eventually, employment opportunities, afterschool programs provide a safe, engaging and supportive environment.
In fact, for every dollar invested in afterschool programs, $2.50 is saved in crime-related costs. Furthermore, afterschool programs are successfully bringing opportunity back into balance. In 30 years, the academic achievement gap between students from low-income and high-income families has grown by 40 percent. Afterschool programs are linked to consistent participation in school, gains in test scores, improvements in work-study habits and several social-emotional benefits.
As one of the largest providers of out-of-school time (OST) programs, parks and recreation play a key role in reducing the achievement gap, improving childhood health, and helping to shape the next generation of workers. While almost impossible to list the numerous benefits that OST programs offer, the briefing helped to provide just a glimpse into the critical needs that afterschool programs meet.
Thanks to great efforts on Capitol Hill and local advocacy efforts from OST providers like yourself all summer long, Congress voted just last week to restore the funding for the 21st Century Community Learning Center program. Hundreds of thousands of children who rely on these programs, many of them at their local park and recreation agency, will continue to benefit from healthy meals, physical activity, educational enrichment, extended learning opportunities and more.
Allison Colman is a Program Manager at NRPA. Kate Sims is NRPA's Government Affairs Manager.