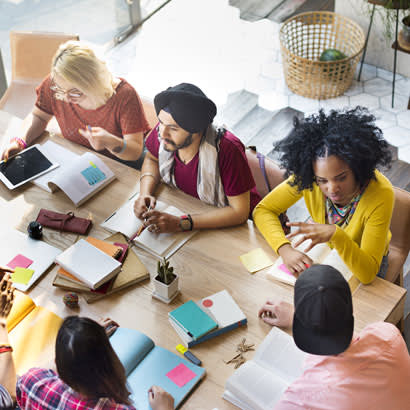 On the World Health Organization's World Health Day — April 7, 2021 — NRPA joined in the call to build a fairer, healthier world through the release of a new resource.
Elevating Health Equity Through Parks and Recreation: A Framework for Action guides local park and recreation professionals in applying an equity lens when designing, implementing and evaluating programs and services. It is divided into four parts: Self-Assessment, Agency Assessment, Health Equity Integration and Committing to the Call.
The year 2020 was difficult for all of us, individually and collectively. In addition to a global pandemic that not only illustrated, but also exacerbated, the grave health inequities that exist in communities across the country, we also saw firsthand that deep, pervasive and polarizing racism still exists, as we laid witness to numerous killings of Black individuals and people of color at the hands of police officers and vigilante citizens.
There is urgency in the moment in which we find ourselves today. It's a fierce urgency to act, to stand, and to speak out against injustices that have served only to divide our great nation instead of uniting it. NRPA stands committed to answering that call and providing its members with tools and resources to do the same.
NRPA's objective is to create a future where all people have access to the benefits of quality parks and recreation. Doing so requires that all of us commit to intentionally engaging in the work required to recognize and challenge the systemic inequities that have created very different realities for communities of color. It requires that we put equity at the center of all we do, from how we strengthen the organizational culture within NRPA to how we prepare the park and recreation field for the future. It also requires that as we build up and promote equity-centered outcomes, we work to dismantle barriers to equity.
A more in-depth look at the guide, including why NRPA is leading with racial equity, can be found in the archived webinar of the same name.
Now, more than ever, it is critical for park and recreation professionals to create more equitable access to high-quality spaces, programs and services where all people can experience the physical, environmental, mental and social health benefits that parks and recreation uniquely provides.
NRPA encourages you to engage with your agency staff, colleagues and community members as you work to increase access, reimagine inclusion, advance equity and promote health through your parks and recreation programs, services and facilities.
Alyia Gaskins is the founder and CEO of CitiesRx. Tiffany Pertillar is the cofounder and CEO of Epic Health Solutions.