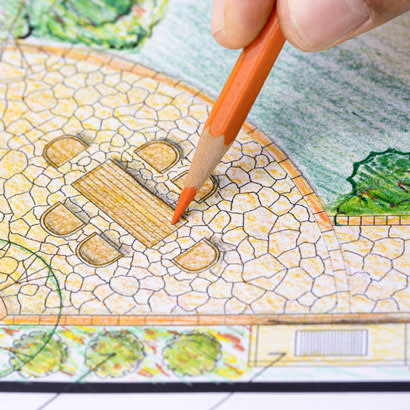 Parks have been a refuge in places where they've stayed open during the COVID-19 pandemic, and now they are an important gathering point for protesters amid the fight for racial equity. Health officials generally agree that spending time outside has low risk and many health benefits as long as people physically distance, which underscores how important it is for communities to have open, accessible spaces.
But most public parks are not optimally designed for enjoyment during a contagious disease outbreak. Covered with caution tape or locked shut, playgrounds across the country have not seen young visitors in over two months. With comfort stations closed, it's particularly difficult for older adults to access and enjoy these spaces. As cities re-open or expand pedestrian space for the long haul, we have a chance to rethink public park design. And the experts we should turn to are not necessarily landscape architects; they are kids, older adults and public health professionals.
Every park typically starts off with the same basic features — heaps of grass, trees and other plants, seating, and a bathroom or two. Beyond that, a park is a blank canvas yearning for an artist. These "artists" are usually professional planners and landscape architects who are paid top dollars to bring their years of experience, vast industry knowledge and unique style to a park. Strip them of their degrees and titles and they are just people with ideas. Community members have ideas, too. In our current health crisis, these ideas could help save lives.
Community "codesign" was already happening in places across the country, like Richmond, California, and my home of Honolulu. For the past two years, Old Stadium Park has been undergoing a redesign led by community members from the neighborhood, schools, senior groups, businesses and churches (I have been helping to lead this initiative through my role with the Blue Zones Project, a community health and well-being initiative). Some 1,200 people have been involved.
Kids drew out their dream park, complete with spaceships, tree houses and water slides. They prefer natural play areas to cookie-cutter playgrounds: They want to be able to run around, climb over and crawl under trees, boulders, and other play structures that are not simply made of plastic and steel. They want to get dirty and be a little mischievous. There may be larger public health benefits to this concept, as a larger play area would allow children to naturally maintain more physical distance.
Older adults have spoken out that they want spaces to play, too, but considering the risk of infection spread from surfaces, we must explore ways to promote recreation while minimizing person-to-person and person-to-surface contact, such as having instructions for body-weight exercises painted onto the ground. Overall, we must think about better signage to promote good hygiene and physical distancing, distinguishing fitness routes by speed or mode of transportation, and sharing other health tips, such as those suggested in a recent National Recreation and Park Association (NRPA) blog post.
Given the recommendations to frequently wash our hands, a post-pandemic park would have numerous handwashing and disinfectant stations dispersed across the park. Bathrooms and benches would also be widely distributed, making it easier for people of all ages and abilities to access these amenities, while cutting down on unnecessary queuing and congestion. Some parks, like in San Francisco and this one in New York City, have already started implementing "social distancing circles." Furthermore, parks will be better integrated into the infrastructure of a city with wider multi-use paths and additional entrances. With proper investment, we can also expand green space in our cities, providing extra refuge, particularly in underinvested communities that lack proper access to a park.
The role of parks will change and expand in our post-pandemic world. Parks will become natural courtyards for schools, housing facilities and shops, providing more space for people to gather without needing to be in close contact with others. Parks will also help to expand the network of safe walking and biking routes to workplaces, businesses and other destinations, boosting the economy and improving public health by increasing physical activity rates and reducing crowded public transportation and motor vehicle use, which will lead to fewer road crashes and improved environmental health as emissions decline.
NRPA is pushing the idea that parks can become "community hubs" for healthcare, childcare, education and social services. Certainly, the flexibility and value of park space are being put to the test now, as they're being used to host COVID-19 testing clinics, food pick-up sites and even field hospitals. Health professionals and older adult allies are also looking to parks as part of the solution to combating the deadly effects of sedentary lifestyles, loneliness and social isolation.
If parks are to meet all these new demands, they will need to be co-designed with community collaboration. A top-tier landscape architecture firm may design a park that is beautiful, but if it has dysfunctional features that do not fit the neighborhood or do not support safe recreation when residents need it the most, it will become a major drain on city resources — a problem that is currently plaguing hundreds of parks and recreation departments across the country.
Certainly, co-design isn't fast or easy. Private developers, public agencies and the community must work hand-in-hand to intentionally incorporate diverse needs and opinions and preserve pieces of history that can easily be lost.
Co-design is also particularly challenging while practicing physical distancing, but digital technologies are providing workarounds. The Safe Routes Partnership, a national nonprofit organization dedicated to advancing "safe walking and rolling" to and from school, parks and healthy food, recently shared engagement strategies in the time of social distancing, emphasizing the need to continue including diverse and underrepresented voices in community development, using technologies such as video conferencing, phone trees and live-streaming.
The push to conduct planning sessions remotely will offer everyone more access. Community input was often poorly executed, with meetings held at 6 p.m. at the local school cafeteria — a time at which youth and older adults are rarely able to attend.
Real community input can only be accomplished by meeting people where they are (both online and in-person), finding ways to collect input across generations and backgrounds, and continuing to engage with them throughout the design process, all of which require even more effort as we shelter in place. Simply asking someone about their favorite park can ignite a vast range of thoughts and stories that can provide valuable insights.
Great parks, designed with input from children, older adults and the public health community, can have a key role in addressing many major issues threatening our cities, including infectious disease spread. As we wait to see what our new "normal" will be, cities must proactively explore how better investments in our parks can provide age-friendly options that contribute to healthier communities. After all, this won't be our last pandemic.
Colby Takeda is Senior Manager with Blue Zones Project, a community health and well-being initiative, and an Encore public voices fellow with The OpEd Project.