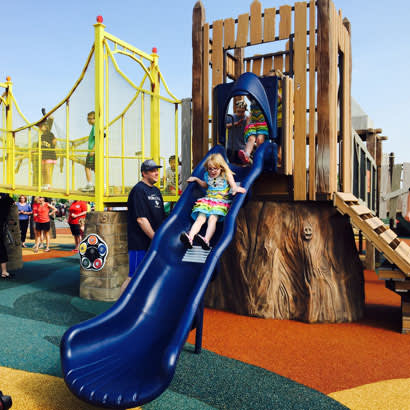 On today's episode, we're talking about playground design, and how design that keeps a community's spirit in mind benefits the community as a whole.
Our guest on the show is Todd Lehman, owner and "design guy" at Cre8Play. You may recognize Cre8Play from the 2018 NRPA Annual Conference, where they won Best in Show for their playground exhibit.
Growing up, Todd seemed to have a passion for play in his blood (his father was a park and recreation director for many years and then sold playgrounds) and he would cut out playground equipment from catalogs to design his own playgrounds when he was a child. It only made sense for Todd to go into a career where he could merge his passions for design and play in creating playground equipment that not only promotes physical activity, but also brings communities together.
Playgrounds and play spaces should reflect the communities around them — and in the age of customization, it's more doable now than ever. Check out the episode to hear about examples of communities that are implementing play spaces that reflect the area that surrounds them, as well as some pretty cool playgrounds that are replicas of the communities they are in.
We also take a look at how agencies can get started on a project to implement more unique and inclusive play spaces.
Listen to the episode for the full story.