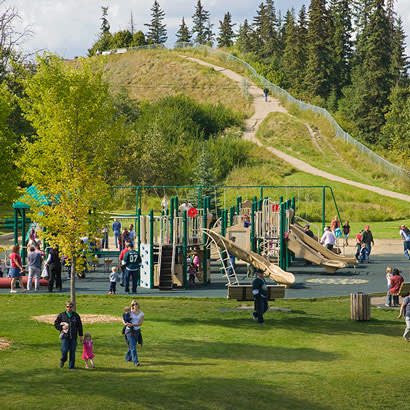 Today's parks and recreation are not your momma's playground program! They are multifaceted physical and socioeconomic systems that daily deliver the foundational needs and essential human services of our modern existence. It's not just fun and games anymore!
So much of what constitutes the appeal and livability of our communities is our direct connection to our public spaces and our natural and cultural assets. Their facilities and features build a strong and resilient infrastructure. Their recreational opportunities bolster our wellness and life satisfaction. Together, our park and recreation systems contribute expansively to a healthy economy, environment and society in at least 50 tangible ways — linked below to corroborating research and authenticating documentation.
Reduce stormwater management costs
Strengthen motor and cognitive skills in young children
Reduce healthcare costs
Provide forums for public art, entertainment and expression
Reduce crime and increase community safety
Reduce taxes
Park and recreation systems are the attractive masterpieces of our most vibrant cities and communities. It's there that we connect nature and neighborhoods for our individual, social, environmental and economic wellbeing. Investment in these diverse community assets always produces a high return — with profitable benefits for all.
Tim Herd, CPRE, is the CEO of the Pennsylvania Recreation and Park Society.