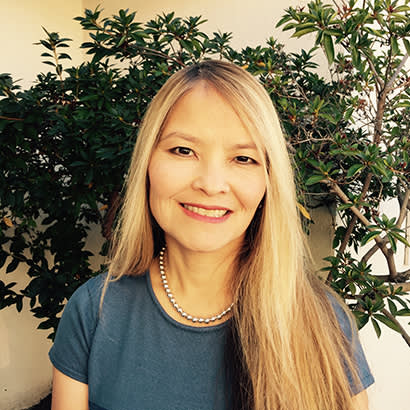 For an enhanced digital experience, read this story in the ezine.
During my childhood, my mother, not unlike other parents, always put the needs of her kids ahead of her own — even if she felt ill or was having a stressful day. I believe these maternal instincts are inherent in most people, but, at times, to their own detriment. Anyone who travels on an airplane knows what it means when a flight attendant says, "In case of an emergency, put on your oxygen mask first before assisting others." In other words, if you run out of oxygen yourself, you won't be able to help others. This sage advice about self-care remains true for park and recreation professionals as well, especially when it comes to mental health. After all, how can we help community members maintain their overall health if we ignore our own health needs? This month's Health and Wellness issue touches on these important topics and reminds us all that good health should begin with us.
In the cover story, "Mental Health Care in a Pandemic" on page 32, Associate Editor Lindsay Hogeboom takes a closer look at how park and recreation agencies are providing staff with much-needed mental health support as they cope with empathy fatigue and elevated stress due to the pandemic. In addition to offering their staff such resources and trainings, Hogeboom writes, "Park and recreation leadership at agencies across the country…found that recognizing their staff was important in strengthening their sense of purpose at work, which in turn benefitted their overall mental health."
Mental health certainly was a hot topic during the 2020 NRPA Annual Conference: A Virtual Experience this past October, when NRPA Board Member Philip Wu, M.D., moderated the general session, "Mental Health: From My Community to Me," featuring health and well-being expert Tyler Norris. In fact, Dr. Wu continues the discussion in the feature article, "Tyler Norris: A Conversation About Health and Well-Being," on page 38. Norris explains how the park and recreation and healthcare professions can work toward creating a mental health support system that&rsdistancing and have a conversation about how we could partner," he suggests.
Lastly, contributor Paula Jacoby-Garrett highlights this year's NRPA Parks Build Community project in Chattanooga, Tennessee, in the article, "Introducing Lynnbrook Park," on page 44. Located in the Oak Grove neighborhood, "the park will provide outdoor recreation and healthy activity options for the nearby community, as well as help to restore the local environment," Jacoby-Garrett writes. We will be chronicling the park's developments in future magazine issues.
I hope the editorial content in this special issue is helpful to you and your park and recreation staff. Remember, it's important that we as professionals set a good example for our communities. Let's begin with maintaining our own health and well-being.
Vitisia "Vi" Paynich
Executive Editor
Print and Online Content