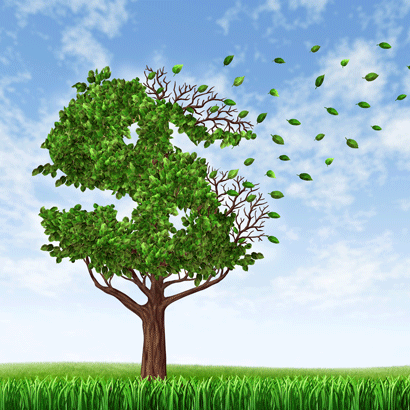 This is blog five of five in our series covering the Americans' Engagement with Parks survey and recent NRPA research.
Over the past few months, we have put together a series of blog posts discussing key findings from our recently released Americans' Engagement with Parks survey report. This is our new annual survey series that probes the public's usage of parks, the key reasons that drive their use, and the greatest challenges that prevent even greater usage. Each year, we will be querying 1,000 Americans on the importance of public parks in their lives, with a particular focus on how parks compare to other services and offerings of local governments.
Just to review, key findings from the inaugural edition of the Americans' Engagement with Parks Survey included:
Americans on average visit their local park and recreation facilities approximately 29 times a year
Three in four Americans agree that the NRPA Three Pillars of Conservation, Health and Wellness, and Social Equity represent what they see as the priorities for their local park and recreation agency
Nine in 10 Americans agree that parks and recreation are important services delivered by their local government, nearly matching the percentages of survey respondents who had said the same for public safety, education, and transportation
Americans are more likely to vote for local politicians who make park and recreation funding a priority. Further, three-quarters of Americans support increased local government spending for park and recreation agencies.
These findings, along with those from other NRPA research projects, highlight the strong, unwavering support Americans have for park and recreation funding. Yet, most park and recreation agencies have to fight for every dollar and dime they receive.
Let's take a look at the data. According to the U.S. Census Bureau, operations spending at local park and recreation agencies grew 134.4 percent from 1994 to 2014 to $32.5 billion. This translates into a 4.4 percent annualized growth rate that well outpaces the rate of inflation experienced over the same 20-year period. But a closer look at the data is not as sanguine.
When we shrink the time horizon to just ten years (2004 to 2014), local park and agency operations spending grew at a slower 2.3 percent annualized rate. Even worse, operations spending contracted 10.0 percent between 2009 and 2014, or at an annualized rate of 1.9 percent. To provide some context, inflation increased 12.7 percent over the same five years.
Much of the drop is the product of the Great Recession, which devastated public sector budgets. But even years after the end of the recession, park and recreation spending has not rebounded. This suggests that not all of the decline between 2009 and 2014 was cyclical in nature (i.e., tied to the recession). Rather, there are broader structure shifts in the U.S. economy that are in play.
These shifts include growing obligations surrounding public debt and pensions. Consider this: between 1994 and 2014, outstanding debt at local governments in the United States grew from $663.66 billion to $1.83 trillion. That represents a gain of 175 percent over the 20-year period, or an annualized growth rate of 4.0 percent. And even as park and recreation funding remains below its levels from five years earlier, local government outstanding debt has grown 9.7 percent.
While debt in itself is not necessarily a problem, growing debt service can be. In 1994, local governments spent a combined $31.24 billion to make interest payments on their outstanding debt obligations. By 2014, debt service payments had nearly doubled to $61.93 billion. And the growth rate in the cost of servicing public debt actually has been kept in relative check because interest rates in recent years have been at historic lows thanks to Federal Reserve monetary policy and economic instability outside of the United States. Yet, the low interest rate environment is not likely to last forever.
Putting aside the reasons for the rise in local government debt balances, the impact of these obligations reduce the discretionary budgeting abilities of policymakers. Written another way, there is a smaller proportion of the budget that is now available to support the vast services provided by local governments, whether it be for public safety, education, transportation, or even parks and recreation.
In this environment, it is more imperative than ever to tell your agency's park and recreation story to the community in order to protect and even grow your budget. As demonstrated in the Americans' Engagement with Parks survey and other NRPA reports, the strong support of Americans for park and recreation is an important piece of this story. These data and insights help tell your agency's story and highlights that what you provide to your community is not a luxury. Rather, parks and recreation is a vital resource that improves the lives of those that live in our communities.
In the coming months, we will be further exploring the impact of another obligation of many local and state governments that also could weigh heavily on the budgets in the future: pension obligations.


Kevin Roth is NRPA's Vice President of Research.


View other blogs in this series: