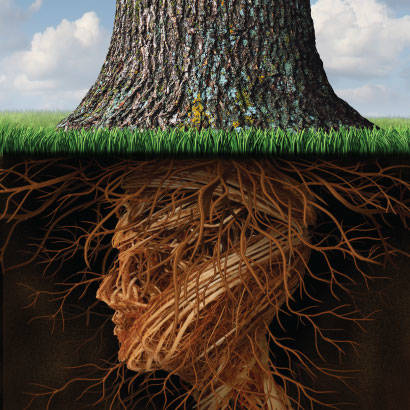 The highly popular Top 5 Predictions for Parks and Recreation are back! We pulled out the old crystal ball, gazed into the distance, scratched our chins, and with fearless insouciance, make the following predictions of what is likely to occur in the world of parks and recreation in 2017.
Parks Are Everywhere. More and more cities will develop parks in spaces never before thought suitable for parks — underground in abandoned utility or transportation spaces, on the roofs of large buildings, and in large towers built as urban sculptures. At least one city will develop a floating park. Imagination will be the only limiting factor.


Want to Live Longer? Live Near Parks. People who want to live longer and have a better quality of life will move to jurisdictions where there are great park and recreation systems. An increasing body of evidence shows that your zip code may be one of the most determinative factors on how long you live. Want to live longer? Move to where there are good parks, or better yet, insist on more parks and better parks where you live.


Data Will Drive Budgets. Returning to the Top 5 Predictions list for a second year in a row is how much data-driven analysis will factor in preparing and justifying budgets and expenditures. This top-rated prediction of 2016 will be equally true again in 2017. Data collection and analysis will increasingly drive cost/benefit calculations about the value of parks. Such data will be essential to validate proposed large-scale capital projects, and will be critical to justify annual operational budgets to elected officials. Two important NRPA research reports will be of great value to agencies: Economic Impact of Local Parks Study and Americans Engagement with Parks Survey.


Conservation Will Become as Important as Recreation. As open space is chewed up at the rate of 6,000 acres per day across the U.S. and climate change begins to impact wildlife and landscapes ever more directly, the natural values of every park, often taken for granted, will be considered one of the more important community-based means of adapting to climate-change conditions. Parks will be appreciated for their conservation values — places that reduce urban temperatures, habitats that protect nature and biodiversity, landscapes that naturally manage stormwater, and places that protect and preserve clean air and pure water. The public will turn out in ever greater numbers to volunteer for conservation activities in parks.


Virtual Reality Tours Will Replace Maps and Brochures. Park and rec agencies will increasingly develop virtual reality (VR), augmented reality and 360-degree tours of their parks. This will become the new standard replacing printed programs that describe park and recreational program offerings. For a taste of the new virtual reality tours, see ASLA's stunning VR tour of Toronto's Underpass Park. Take a 'walk' through the park — its best viewed on your cell phone with the YouTube mobile app.
Not Just Hoops and Nets and Other Predictions for 2017
Although these did not make this year's Top 5 list, there were other tantalizing predictions for health, equity, and conservation. For example:
Local healthcare providers will increasingly refer patients to evidence-based health activities in parks.
There will be more cooperation between park and rec agencies and school systems especially in the design and programming of park/school facilities.
More agencies will develop "Rec2Tech" initiatives in rec centers using technology, 3D printers, maker-training, and other tech-friendly activities to engage hard-to-reach teens.
Agencies will increasingly use drones as part of their light displays and/or festivals.
What's Your Prediction for 2017?
We would love to hear a top prediction from you for parks and recreation in 2017. Post in the comment section to share with NRPA members and we will also share on NRPA Connect. Remember, your imagination is your only limitation!

Richard J. Dolesh is NRPA's Vice President for Conservation and Parks.