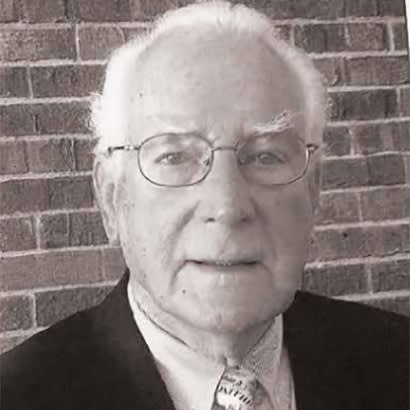 This week is special with Friday, August 14 marking the official anniversary date for NRPA's 50th! Leading up to Friday, we will be taking a look back at some of the professionals who helped shape NRPA and move the organization forward. Our last interview is with Jim Peterson, NRPA's first program chair.
Immediately upon enrolling at Hanover College in Hanover, Indiana, James A. "Jim" Peterson knew he wanted a career in parks and recreation. He earned a master's degree there before embarking on a long, outstanding career in the park, recreation and conservation field that included serving as the program chair for NRPA's first National Congress in Washington, D.C., in 1966. Below, find an abbreviated version of our conversation with Peterson — for the full interview, check out Parks & Recreation magazine.
Parks & Recreation magazine: Looking back, what would you say are the most noticeable differences in the field from when you started out compared to now?
Jim Peterson: The first NRPA Congress was truly an example of how political impact plays a role in our organization. The president of the United States, Lyndon Baines Johnson, was the keynote speaker. Three gentlemen from his cabinet gave presentations: Stewart L. Udall, Secretary of Interior; Orville L. Freeman, Secretary of Agriculture; and Robert C. Weaver, Secretary of Housing and Urban Development.
I appointed NRPA member, Conrad Wirth, as chairman of keynote and general session speakers. Wirth was director of the National Park Service and had been a key player in management of the CCC (Civilian Conservation Corps). Obviously, he had a working relationship with these individuals but also could call them his friends.
I share this as an example of "working" politics, not "playing" politics.
That, to me, is one of the major changes I see within our field today. So many of our members seem unaware of the importance of knowing their local governmental officials and/or those serving roles at the district, state and national level at the present time. It is critical. How else are those men and women going to know the needs of the parks and recreation field? It is the duty of our members to keep not only their immediate council informed, but also to reach beyond with citizen support to make certain that the staff plus the elected officials are up-to-date on programs and results.
P&R: What's one thing you didn't accomplish in your career that you wish you had?
Peterson: The one thing that I always thought I wanted to do was to be a parks and recreation superintendent in of one of the largest cities in the country. That was my original goal; however, after serving in those roles in Emporia, Kansas, and Evansville, Indiana, I was invited to join Indiana University as a professor in the Department of Park and Recreation Administration with a joint appointment at Purdue University as an extension specialist working with 92 counties of Cooperative Extension Service. It turned out that my satisfaction in these roles far surpassed any earlier dream, as I had the joy of teaching in China and Scotland, plus meeting administrators in 24 major cities as I traveled around the world during a six-month sabbatical to 19 foreign countries.
P&R: What would you like to see from NRPA in the next 50 years?
Peterson: I sincerely would like to see the development of training programs in the area of political enlightenment. It would be a real service if sessions could be developed to demonstrate how to work with politicians and avoid playing politics. Members need to understand how the system works!
Sonia Myrick is NRPA's Managing Editor of Parks & Recreation magazine.