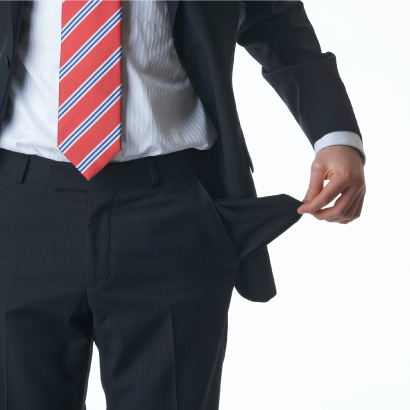 The full details of President Trump's budget request for FY18 were released last week, which, if enacted, would mark a devastating divestment in programs critical to parks and recreation across the nation.
A basic blueprint of the budget was released in March. Known as the "skinny budget," it only gave proposed funding levels for non-defense discretionary programs. The full budget now includes funding levels for mandatory programs, with significant cuts across the board on both the discretionary and mandatory sides.
Unfortunately, the full budget request still calls for not only the elimination of many of our important priorities that were highlighted in March, but it includes additional bad news for critical programs like the Land and Water Conservation Fund (LWCF).
Now, the president's budget proposal is exactly that – a proposal which is intended to lay out the administration's priorities. Fortunately, Congress controls government spending, and will ultimately decide on what to accept or reject from the White House proposal.

More on that and the importance of reaching out to your senators and representatives to fight for these programs in a moment, but first, an update on key-policy priorities that are being targeted for cuts or outright elimination in the president's request.
Health and Wellness
The Supplemental Nutrition Assistance Program (SNAP), formerly known as food stamps, would be cut by $193 billion over the next 10 years. Families struggling with hunger would find it even more challenging to make ends meet and put food on the table. Therefore, local agencies offering summer and afterschool meal programs could see a significant increase in need as low-income families see a decrease in resources at home.
The Prevention and Public Health Fund (PPHF) would be used to pay for a new consolidated chronic disease block grant, "America's Health State Block Grant," which would combine funding for programs around obesity, physical activity, heart disease and stroke, arthritis, tobacco and diabetes. When combined at current funding levels, the proposed block grant, funded at $500 million of PPHF funding, would be an overall cut of $130 million. The concern of a block grant structure in this instance would be that individual states would be able to use the funding at their discretion, and could potentially prioritize specific chronic disease work over others. Furthermore, the funding for preventative services (the original intention behind the creation of PPHF) would not be available.
The 21st Century Community Learning Center (21st CCLC) program, which supports the establishment of local community-based educational programs for children in out-of-school time settings, would be eliminated. Park and recreation agencies often use this funding to support programming such as nutrition education and NRPA's Wildlife Explorers program, and are often able to utilize the federal child nutrition programs to offer nutritious meals and snacks with programming. By eliminating 21st CCLC, this would impact the availability of summer and afterschool meal sites in low-income communities.
Conservation
The Department of the Interior faces an across-the-board 11 percent cut in funding, while the Environmental Protection Agency's budget (EPA) would be cut by over 30 percent. The offices of Environmental Education and Environmental Justice, as well as education grant programs at the National Oceanic and Atmospheric Administration (NOAA) are all also targeted for elimination.
The budget request proposes a grand total of $64 million to cover all LWCF programs — an 84 percent cut compared to FY17.
Further, the full budget request finally explained the new administration's view towards the LWCF, and the news is NOT good. The budget request proposes a grand total of $64 million to cover all LWCF programs — an 84 percent cut compared to FY17.
Specifically, the State Assistance Program would receive only $3 million in discretionary funding, all in support of administration and not the main formula grants to states for outdoor recreation. This is a 97 percent cut from current levels.
The budget does, however, propose $90 million for state assistance, but through an entirely separate funding mechanism. Rather than using regular discretionary funding, the administration proposes mandatory funding for state assistance from an account that collects leasing fees paid by offshore oil and gas developers in the Gulf of Mexico through the 2006 Gulf of Mexico Energy Security Act (GOMESA).
GOMESA was already scheduled to begin providing LWCF state assistance with mandatory funding in FY18. In the president's budget proposal, GOMESA's allocations to the states are repealed, but replaced with mandatory funding for LWCF stateside at the level of $90 million for FY18, increasing to $125 million in FY22 and continuing at that level thereafter. Note that the law "caps" LWCF funding at $125 million annually.
While a steady revenue stream is critical for state assistance, money from the GOMESA offshore energy production fee account was already scheduled to begin ramping up in FY18, and is intended to be an addition to discretionary funding, not a replacement. This approach also does not address whether state assistance funding would be made available for the Outdoor Recreation Legacy Partnership (ORLP) competitive grant program, which focuses on urban communities. ORLP received $12 million in support in FY17.
Social Equity
Consistent with what the earlier "skinny budget" proposal in March, both the popular Transportation Infrastructure Generating Economic Recovery (TIGER) grant program, which funds innovative park and active transportation projects across the country, and the critically important Community Development Block Grants (CDBG) face elimination. Approximately $100 million in CDBG funding is utilized by park and recreation agencies each year.
Finally, the Corporation for National and Community Service, which supports service opportunities through AmeriCorps, VISTA and Conservation Corps volunteers, would be shuttered.
Next Steps in the Overall Budget Process
So, it will now be up to Congress to decide whether they will match the president's requests. The House and Senate Committees on Appropriations have begun to hold hearings on the president's budget and listen to department heads and others who can speak to the president's priorities. The House and Senate will also be working to draft their own FY18 budget resolutions (guidelines and spending limits), and the committees on appropriations will start drafting a total of 13 individual appropriations bills with the goal of voting on and approving them by September.
If members do not hear from constituents in support of programs slated for cuts or elimination, they will assume there is not a need or interest in preserving them.
FY18 starts on October 1, 2017. The later-than-normal arrival of the president's full budget proposal will put serious time constraints on this year's appropriations process, so the time for your elected leaders to hear from you is now. If members do not hear from constituents in support of programs slated for cuts or elimination, they will assume there is not a need or interest in preserving them.
Take action now to tell Congress "No to senseless budget cuts."
During the month of June, NRPA will be posting updated advocacy alerts calling on Congress to preserve funding for key programs, including: LWCF State Assistance; CDBG; environmental education; and out-of-school time programs made available through 21st CCLC. Please be on the lookout for further announcements on the Open Space blog and other communications.
Finally, we need you to help to advocate for federal funding for local parks and recreation by showing your members of Congress your parks and programs first hand. If you have an event coming up, turn it into a Park Champion event by inviting your members of Congress! It's easy to plan a Park Champion event with NRPA's interactive Park Champion Advocacy Toolkit. If you host a Park Champion event by Aug. 31, you'll be eligible for prizes and recognition at NRPA's 2017 Annual Conference in New Orleans.


Dave Tyahla is NRPA's Senior Manager of Government Affairs.