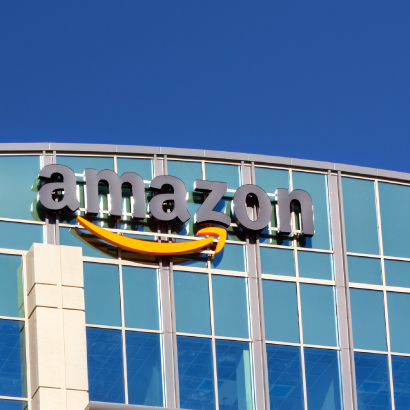 Yesterday was the official deadline for cities to compete for the new Amazon Headquarters or Amazon HQ2. Over the last month, cities across the country have been creatively putting together proposals that show Amazon why their city is the greatest and what they are willing to offer to attract a company with a work force of 50,000 people paid an average of $100,000.
Beyond the need to have a site or buildings to house the Amazon workforce, much of the criteria listed in the RFP reflects a desire to locate in an area with a high quality of life that will attract talent. And specifically, one of the eight preferences and decision drivers communities must address in their proposal is community/quality of life.
"A community where our employees will enjoy living, recreational opportunities, educational opportunities, and an overall high quality of life," is how Amazon defines quality of life.
A definition which encompasses our work as park and recreation professionals and is reflective of the desires of the public. In NRPA's 2017 American's Engagement with Parks survey, eight out of 10 Millennials, who will make up 75 percent of our workforce by 2025, said that proximity to parks, playgrounds, open space or recreation was extremely or very important when choosing where to live.
As the Millennial workforce grows, cities and their suburbs will increasingly need to compete to attract individuals looking for a green, walkable, hip place to be. A place where everyone can walk to a great park within a 10-Minute Walk.
But the question is, will quality of life be the main driver of Amazon's HQ2 and will the quality of your park system and recreational programming be the deal maker or breaker?
Amazon lists an additional six decision drivers including incentives, capital and operating costs, a labor force, logistics, time to operations, and site/location.
Let's start with incentives and capital and operating costs, these include things such as tax credits, fee reductions, and business-friendly tax structures. According to Amazon, these would help off-set the costs to building a giant headquarters but many are speculating that ultimately these incentives will just be a, "cherry on top". And these incentives could potentially hinder a city's ability to maintain, build and continue to provide the high quality of life that originally attracted the company. It's certainly possible, that cities whom have made a leadership and financial commitment to ensure everyone has great parks through the 10-Minute Walk Campaign, could have a competitive advantage over those offering incentives that would take away potential city revenue.
Then there is the labor force and cultural and community fit. We already know that millennials, the future of our workforce, desire great places to be. But thinking long-term, a core principle of Amazon, a city must have the systems in place to train the next generation of tech leaders and support a diverse population. Yes, a great public-school system is the foundation, but children, particularly those from disadvantaged communities, will need additional support to gain the tech and leadership skills needed to thrive. Park and recreation agencies that offer programs like Rec-to-Tech and Commit to Health that ensure our children have opportunities to learn tech and life skills in environments that support health and well-being, will greatly support the diversity of our future labor force.
Finally, there are the site location, logistics and time to operations. Sure, we can't do much as parks and recreation to change the status of our international airports, site location or major highways. But we do have the ability to create great walkable neighborhoods and active transportation routes, which encourage people to walk instead of drive, reducing both congestion and pollution in our cities and helping to improve time to operations, and could greatly influence the site location.
So, there are a few logistical considerations like highways and HQ2 site location where parks and recreation may not have much influence. But by and large, a region with high-quality parks and recreation — where everyone has access to great parks within a 10-minute walk, trail networks that connect destinations through active transportation, and programs like Rec-to-Tec and Commit to Health that support the future of our tech leaders — could be the factor that seals the deal and makes your city a competitive candidate.
And regardless of whether your city gets chosen for Amazon HQ2 — to attract and retain talent, bring in corporate offices, and build a thriving economy, the bid for Amazon HQ2 makes it clear — cities must invest in parks and public spaces and our mayors and city and county leaders must make this a top priority.
On, October 10, 134 Mayors shared in this vision and made parks a top priority. These mayors joined the 10-Minute Walk Campaign — a campaign led by NRPA, the Trust for Public Land, and the Urban Land Institute — establishing the ambitious goal that all Americans should live within a 10-mintue walk of a high-quality park or green space. If your mayor has joined the campaign, please thank them and ask what you can do to get started on this ambitious goal! Or if your mayor and/or your neighboring mayor has yet to join, please encourage them to join so that more people can live in great places where communities and businesses thrive.
Rachel Banner is NRPA's Program Manager.
Photo: © Ken Wolter | Dreamstime. SANTA CLARA,CA/USA - FEBRUARY 1, 2014: Amazon building in Santa Clara, California.