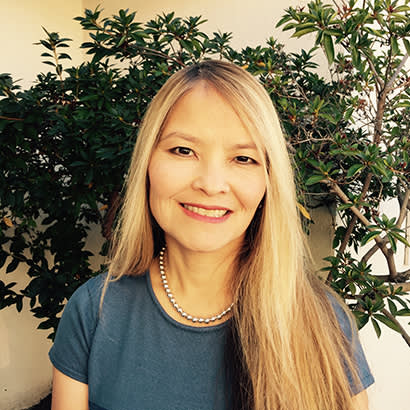 For an enhanced digital experience, read this story in the ezine.
An annual report released by the U.S. Department of Veterans Affairs found that "out of 6 million veterans who served in fiscal year 2021, about 10 out of every 100 men (or 10 percent) and 19 out of every 100 women (or 19 percent) were diagnosed with post-traumatic stress disorder (PTSD)." However, a PTSD-related study released in November 2020 found "that exposure to nature and outdoor recreation can improve attention and cognition, memory, stress and anxiety, sleep and quality of life." This month's Health and Wellness issue highlights parks and recreation's critical role in providing services that enable all community members to elevate their physical and mental well-being, and address debilitating health conditions, like PTSD and depression, through recreation.
Our cover story, "Leading the Way to Health and Well-Being," on page 32, drives this point home. Associate Editor Alex Reynolds and Allison Colman, NRPA's director of health, take a closer look at the recreation opportunities that Morale, Welfare and Recreation (MWR) departments are providing our U.S. service members and their families to enhance their health and well-being as well as mission readiness. "Recreation is now part of a bigger picture and is being used as a tool in a long-term holistic plan that considers domains of wellness, what we call Comprehensive Airman Fitness, through mental, physical, social and spiritual wellness," says Shandy Scott, GS-13, business and recreation branch chief for the Air Force Installation and Mission Support Center, Air Force Services Center. The authors offer insight into some programs that MWR professionals offer military members, but also stress the importance of partnerships for securing much-needed funding for current and future recreation programming.
Next, in the article, "Parks and Recreation: A Public Health Solution," on page 38, Colman provides an overview of NRPA's work and accomplishments in support of advanced health and wellness for all communities. Such initiatives have been part of our 2021-2023 strategic plan for reframing "our organizational vision to focus on a future where the full power of parks and recreation is recognized for its role in building strong, healthy and resilient communities."
Lastly, Managing Editor Lindsay Collins and Maureen Neumann, NRPA's senior program manager, shine a light on an Illinois city that has used the Community Wellness Hub model to improve the lives of community members in the article, "Increasing Food Access in Peoria," on page 44. What's more, the authors profile Peoria Grown, a local nonprofit, and Peoria Park District, which have partnered to tackle the food insecurity problem by providing access to affordable healthy food options in underserved neighborhoods.
Park and recreation professionals don't hesitate to encourage their patrons to make health and wellness a priority, but often they forget about their own well-being. With that said, we should all lead by example by making time to relax, reflect and recharge.
Vitisia "Vi" Paynich is Executive Editor and Director of Print and Online Content at NRPA.