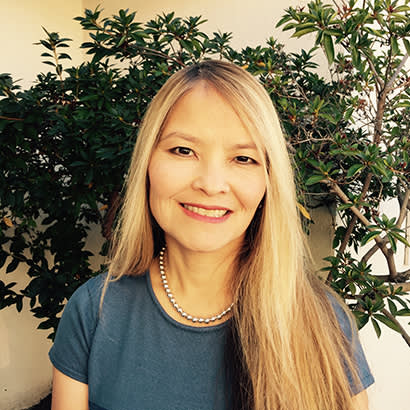 For an enhanced digital experience, read this story in the ezine.
July is always a very special month for NRPA and the magazine, as it marks our Park and Recreation Month issue, this year with the theme, "Rise Up for Parks and Recreation." As I reflect on this theme, I'm reminded of the different ways in which our field has stepped up during the most difficult times in service of communities across the country. This month also celebrates the community members who, through their volunteerism, advocacy and philanthropy, have risen up for the field to ensure that our professionals have the supported funding and resources to continue this essential work. The magazine team is honored to tell these stories from both perspectives, while highlighting their acts of strength and perseverance.
Among those compelling stories is the one told by NRPA's Cort Jones, as he reveals our Park and Recreation Month Cover Contest winner in the article, "We Rise Up for Parks and Recreation at Phoenix's Piestewa Peak," on page 34. Jones discusses the inspiration behind City of Phoenix's photo — U.S. Army Private Lori Piestewa, "who lost her life at the age of 23 during the Iraq War in 2003." He adds, "Piestewa, a member of the Hopi Tribe, was the first Native American woman to lose her life in overseas combat while serving in the U.S. military." Piestewa Peak is named in her honor.
Next, I had the distinct pleasure of interviewing a group of community heroes in the feature article, "Flint: A Portrait of Resilience," on page 40. After the Flint Parks and Recreation Department disbanded in 2014, these selfless residents rose up to adopt their neighborhood parks by keeping them clean, advocating for repairs and improvements and creating programming for fellow community members, including youth sports programs. "We have parks in every ward, every neighborhood in Flint. And we have people who deserve to have equitable access and equitable facilities. They deserve the ability to use parks that are safe, clean public spaces — and the city doesn't have the capacity to do that," says Nancy Edwards, recreation programs and grants officer and director of Keep Genesee County Beautiful.
Shifting gears to Southern California, contributor Wendy Chan takes a closer look at the newly completed second phase of Earvin "Magic" Johnson Park, a 126-acre park located in South Los Angeles' Willowbrook community. Chan writes that the park's comprehensive design plan shows "what a complete makeover could look like, including new recreation amenities and innovative green infrastructure, demonstrating how urban environments can be models of water conservation by reducing the negative impacts of untreated stormwater."
I hope this year's Park and Recreation Month theme inspires you to "rise up" further for your profession and for other issues meaningful to you that may help make life a little better for those who cannot speak up for themselves. After all, your voice and actions can help strengthen a community. And, that's definitely worth celebrating!
Vitisia Paynich is Executive Editor and Director of Print and Online Content at NRPA.