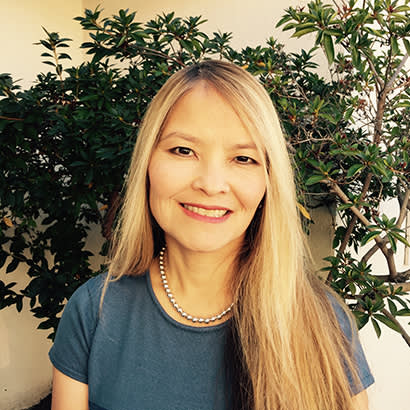 For an enhanced digital experience, read this story in the ezine.
This month's issue not only highlights the various projects that park and recreation professionals throughout the country have been working on, but also reminds us about the importance of partnerships and volunteerism. Without this type of participation and commitment across different sectors, we wouldn't be able to enjoy the gifts of health and wellness, recreation and social interaction that these natural spaces offer visitors near and far.
In the cover story, "A River Runs Through It" on page 34, contributor Kathleen Gibi of Keep the Tennessee River Beautiful provides an in-depth look at Tennessee RiverLine, a project focused on connecting communities along the 652-mile Tennessee River by providing equitable access to paddling, hiking and biking trails. What's more, the ultimate goal is to develop a system of these multiuse trails along the river, linking four states: Tennessee, Alabama, Mississippi and Kentucky. An important aspect of this project is Tennessee RiverLine's coordinated effort to empower communities in environmental stewardship. "In 2020, Tennessee RiverLine launched its new multi-stage Tennessee RiverTowns Program, which provides a collaborative framework for communities to celebrate their identities as river towns through a coordinated effort, investment and a demonstrated commitment as stewards of the river's environmental health," Gibi writes.
For more than a year, Parks & Recreation magazine has been chronicling the progress of NRPA's Parks Build Community project of Grand Avenue Park in Orlando. In the feature article, "Let the Fun Begin!" on page 40, contributor Paula Jacoby-Garrett goes behind the scenes with key professionals, partners, community stakeholders and sponsors who made this memorable space possible. Community participation also was key to the project's final details. Jacoby-Garrett writes: "For Jody Buyas of GreenUp Orlando, volunteerism is more than a good deed; it's about creating relationships in the Grand Avenue Park area. 'We wanted to get the community involved and invested in the new park,' says Buyas. 'People from the neighborhood, city employees, corporations and clubs all came together to plant trees, shrubs, add mulch and install irrigation.'"
Lastly, in the feature article, "The Future Is Flowing in Fort Wayne" on page 46, contributor KayeC Jones takes a closer look at "The Confluence," an area where the St. Joseph, St. Marys and Maumee Rivers converge, and Fort Wayne Parks and Recreation's riparian crew, which is tasked with analyzing and assessing the current ecological conditions along the riparian corridors throughout the city's downtown area. "The crew has worked with thousands of volunteers who are just as passionate about the removal of invasive species in Fort Wayne," Jones writes. "As a result, more than 56 tons of plants have been removed with the assistance of more than 1,551 volunteers, amounting to $88,790 worth of labor."
These examples of volunteerism show us the amazing things that can be achieved when we all work collectively toward a greater purpose.
Vitisia Paynich, Executive Editor and Director of Print and Online Content