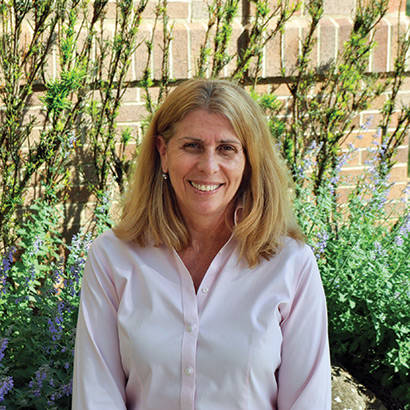 We don't stop playing because we grow old; we grow old because we stop playing. — George Bernard Shaw
Given today's tech-obsessed world, we often find ourselves glued to our small screens, while forgetting that there's a whole world outside waiting to be discovered. How many times have we heard parents pleading with their children to put down their mobile devices and go outside and play? The problem is, they're saying it while holding a smartphone in their hand! To truly lead by example, we too must learn to unplug and play — and just be present in the moment.
We're observing Park & Recreation Month by celebrating A Lifetime of Discovery. In this month's cover story on page 40, NRPA Communications Manager Cort Jones offers new ways park professionals can showcase their programs by highlighting the "undiscovered" roles of local park and recreation centers. Jones also explains why offering STEM programming teaches youth problem-solving and empowers them to make their own discoveries.
As part of our ongoing series on parks transforming cities, towns and communities, contributor Vitisia Paynich explores how the city of Detroit, Michigan, is gradually bouncing back after years of economic decline in the feature, "Detroit's Rebirth," on page 44. What's more, she profiles some of Detroit's most anticipated riverfront projects and reveals how smaller nonprofits are using crowdfunding partners to get their projects off the ground.
Has your city's mayor signed the 10-Minute Walk campaign pledge? It's not too late! On page 50, NRPA Program Specialist Jared Mummert presents the first 12 cities to participate in technical assistance for the 10-Minute Walk campaign in "10-Minute Walk Campaign: Celebrating Mayors and Cities Leading the Way." These are grant recipients who have illustrated an understanding about the importance of improving park access and quality of life in their cities.
Next, contributor John D. Jackson, PLA, LEED AP, takes a closer look at Indy Parks and Recreation's master plan for Indianapolis-based Riverside Regional Park in the article, "Bringing Riverside Regional Park into the 21st Century," on page 54. Jackson also reveals why the project's design and planning team believed a public engagement strategy was key to implementing the park plan.
Also, starting with our August issue, Sonia Myrick, Parks & Recreation's executive editor, will begin sharing this column with me, every other month.

This month, as you're celebrating the July Fourth holiday with family and friends, do yourself a favor: take a few quick selfies, then put away your device and just enjoy being with your loved ones. Our Founding Fathers will thank you for it.
Gina Mullins-Cohen is NRPA's Vice President of Marketing, Communications and Publishing Editorial Director