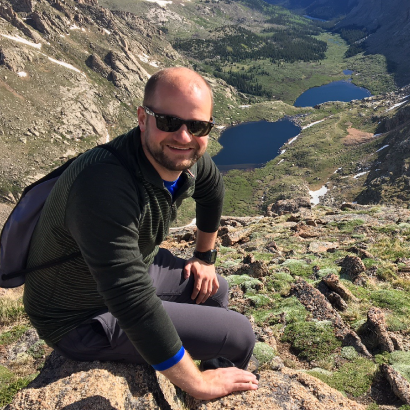 NRPA is proud to welcome Kyle Simpson, Senior Government Affairs Manager, to our public policy team. He joins the team with veteran staff Vice President of Urban and Government Affairs Kevin O'Hara, Government Affairs Manager Kate Clabaugh and Advocacy and Outreach Manager Jayni Rasmussen.
Hill Veteran, Park Enthusiast.
I am very excited to join NRPA as its Senior Government Affairs Manager.
For nearly 10 years, I have served in the halls of Congress, most recently as a policy staffer with Senator Claire McCaskill of Missouri. Prior to Senator McCaskill, I spent time on the House side of the Capitol for Congressman Bill Foster and Congressman Phil Hare both of Illinois.
Prior to coming to DC, I received my undergraduate degree from the University of Illinois at Springfield. I grew up on a small farm in rural Illinois.
I look forward to applying my extensive experience with Capitol Hill, especially as it concerns appropriations and Congressional process to my work at NRPA. The conversation portfolio is an exciting one, and one that will continue to be increasingly important as we discuss how to best rebuild and recover from natural disasters and prevent their impacts in the future. I also look forward to working with Congress and the Administration to share the importance of investing in park and recreation agencies in transportation legislation.
From earning my Junior Ranger badge at the Grand Tetons National Park at a young age, I was hooked on being outside and enjoying nature. From camping to hiking to a leisurely stroll through the park, I am outside as much as possible. I'm a (very) amateur triathlete, so I can often be found swimming laps at my local D.C. Parks and Recreation pool or out on a bike or run.
Ensuring the voice of NRPA members is heard here in Washington, D.C. is an immense honor. I'm grateful for the opportunity and look forward to meeting many of you through my work.
The Public Policy Team also needs your help. Please don't hesitate to reach out with questions and to let us know about the great events and programs you are doing on the ground. As someone with experience on the other side of the table, I know how important those personal stories are for members of Congress and their staffers.