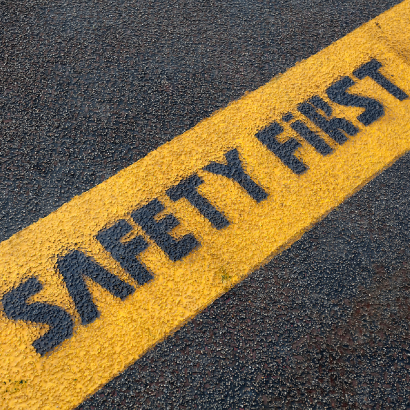 A summer program of 530 participants was having a regular day of activities when suddenly three kids in a craft class passed out! Following immediate evacuation, the kids were treated by paramedics as staff tried to reach their guardians, but kept getting voicemail and two even had disconnected phone number messages. As police and fire departments were called, the local news found out about the situation and showed up onsite. The fire department identified a gas leak in the craft room, shut off the gas, and everyone was OK. However, staff had to work through phone-trees to alert families, as the news was reporting a 'serious crisis' at the camp.
As programs run throughout the year, recreation staff and participants may experience a crisis like this, or other issues like severe weather, medical emergencies, off-site location changes, busses being delayed, security issues or lockdowns. There are many types of emergencies you may have to manage, but there are ways to lessen the burden on your staff and strengthen your processes through engagement.
Providing Information
When you give families safety information about your camps, programs, and child care services, it creates peace of mind that safety is your top priority. Sharing information effectively and engaging your community can support your team and programs.
Include information about safety and security processes on your website so it's easy for families to find. If you run emergency drills with participants and staff, let everyone know the details and consider asking families to volunteer to help.


Add simplified versions of safety information and processes to registration packets and other communications (blogs, social media, onsite posters).


Help families share safety and process information with emergency contacts. If mom is late to pick up the kids or can't be reached in a crisis, ensuring Grandma, their nanny, or neighbor knows how to help – and are registered as emergency contacts – helps the family and your team!


Share the different types of training your staff have, like first aid and CPR, or program-specific certifications.


Leverage special events, online resources, and participation booklets kids can take home to their families. Check out FEMA's free publication resources.
Two-Way Communications
Often, the general information you provide to families as they register is enough to answer most of their questions. However, there may be times when parents have something specific to ask, whether it's about your program, facilities or something about their child. Ensure families have a way to connect with you quickly and easily.
Add a form to your website, and ensure someone is available to check and respond to submissions regularly. Or include a dropdown menu with specific question types, then route these to the appropriate staff on your team (e.g. medical question to nurse, program safety question to program lead).


Create an email address so families can message at their convenience and provide as much detail as they'd like. Consider having an automated response so they'll have an instant reply with details about when they can expect a response (e.g. within 48 hours, three business days – whatever matches your process).


Provide a phone number/extension for families to call. Leaving voicemail messages is acceptable if you have someone available to respond quickly, or set specific hours in which families can reach someone live.


Promote social media channels if you have them, and include notes on when and how your staff may respond to posts (e.g. direct message, open post, email follow up).
Give Them a Job
Think of this as "homework" families can work on together. It's a great way to get parents involved and be part of the process with their children and your staff.
Encourage parents to talk with their kids so they understand the safety requirements of any programs they participate in.


Ensure parents and guardians know how and where to update emergency contact and medical information. Then, as details change throughout the year, your team can still connect with support people and have the right details needed in a crisis.


Consider recommending families get first aid and CPR training – not only are these great skills to have, but they can provide better understanding of the training recreation staff have and what to expect in an emergency.


Ask parents to provide children with extra medication (e.g. asthma inhalers) or equipment (e.g. EpiPens) to bring to programs. Ensure they know how and when to use those items properly.


Participate in events throughout the year like the Great Shakeout Earthquake Drill, Fire Prevention Week, or National Preparedness Month.
Use the Right Tools
Families are always busy, so providing parents with the right tools and processes to help with children's safety is important and appreciated. More and more, parents and guardians assume information is accessible online or on their cell phone.
Leverage your website and promote direct URLs to key information or online forms across your systems and communication tools (registration program, direct emails, newsletters). This way families know where to look for safety information. The more they know, the better they'll feel and the more support you'll get in a crisis!


Make it easy for families to update information online if they get a new cell phone or emergency contact. Having up-to-date, correct contact details in an emergency can make a world of difference to everyone. Having it online lets families update it anytime while avoiding hard-to-read handwriting for your team.


Most importantly, ensure families know how to notify your department or program staff of new health or safety concerns, like changing medications or a new allergy. Having a system for urgent updates and communications to program leaders is critical to the safety and wellbeing of your participants.
Did we miss ways you engage and strengthen your safety programs and processes? Have other suggestions for how organizations can show families that the safety of their children is their top priority? Share your thoughts in the comments.


ePACT Network
ePACT is an NRPA Member Discount and an emergency network that works with recreation departments across North America to move medical and emergency information previously collected on paper forms to an online, secure, easy-to-use system. For more information, visit our website and connect with us on Facebook or Twitter.