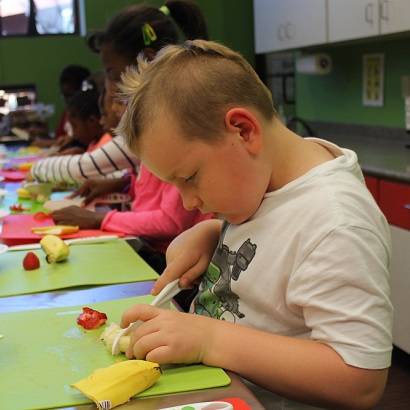 Over the last three years, park and recreation agencies have committed to implementing the Healthy Eating Physical Activity (HEPA) standards at their OST sites by joining NRPA's Commit to Health campaign. Through the implementation of these standards, over 1250 park and recreation sites have provided increased access to healthy foods and new opportunities for physical activity for over 228,000 youth. This month we're celebrating three years of successful implementation, great partnerships and new resources, and we want you to celebrate with us!
How Can You Celebrate?
Celebration Video
We are celebrating three years of Commit to Health and the impacts being made across the country with this new and exciting video! Join us!
Three Year Anniversary Infographic

Download the infographic to share with your community!
Commit to Health Progress and Evaluation
In addition to celebrating three years of Commit to Health, NRPA is also celebrating the results from the first round of third-party verification of the initiative. The evaluation examined documentation submitted by a subgroup of Commit to Health sites and provides a look at the progress, implementation rates and demonstration of the HEPA standards. Overall, the results showed that incredible progress is being made across the park and recreation field.
The full implementation chart is available for download here.