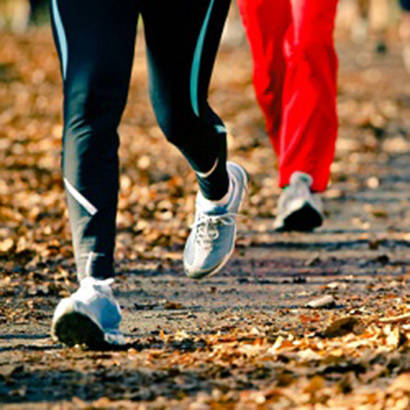 Casper, Wyoming is home to about 55,000 residents; it is a small city with 42 parks, an indoor ice rink and a "small but developing" system of trails. And, Casper, like many communities in the U.S., is struggling with poor health statistics, an epidemic of chronic diseases including obesity, and a lack of coordination between public agencies. The independent spirit of Wyoming plays into this as well – this is very much a state in which political will opposes changes that can be interpreted to be limiting individual rights.

A unique group of local leaders, including the parks and recreation department, the local hospital, the health department, the YMCA, and local business leaders banded together to improve the health of the community. The parks department took the lead and recruited other members. The group originally targeted workplace wellness and smoke-free spaces as two goals. However, they met considerable resistance from other local agencies who were more accustomed to competing for resources than they were to collaborating. In an effort to change the culture in Casper, representatives from various entities converged for a summit and agreed to work together for joint funding. To foster the new relationships, e-mail updates were sent out to the group every other week, and a newsletter was sent once a month. Other agencies have since asked to be part of the group and membership continues to grow as the momentum of the group is inspiring to others.

The collaborative has made good progress in promoting worksite wellness. The city has hired a wellness director, and employees can get paid time off to attend health talks or to take walks during the day. The local hospital has made similar advances for its employees. The hospital is supporting the overall effort. They recently purchased two full-page newspaper ads to support a no-smoking ordinance and endorse local workplace wellness programs.

The smoke-free ordinance has met with heavy opposition. Despite efforts from a local lobbying group that has focused on the worker health issue (bartenders and waitresses should not have to be exposed to secondhand smoke) the City Council was under pressure from businesses to exempt private clubs. In June, 2012, the City Council passed an ordinance outlawing smoking in public places including the clubs.

While the collaborative expects this ordinance to be appealed, the passing is a huge step forward in a community that is traditionally very protective of individual rights. They plan to persevere and use the influence of local citizens to keep working towards better health.