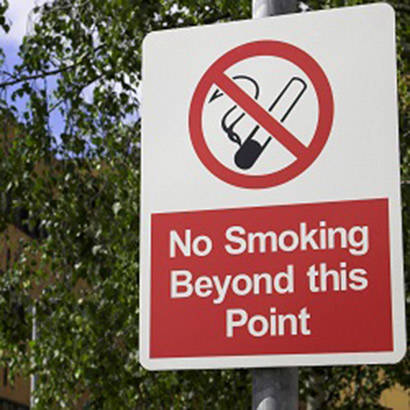 A detailed community assessment and input from a variety of local stakeholders allowed the city of La Mirada, California to set lofty goals for improving health. With plenty of room for improvement locally, a collaborative group targeted workplaces as a site for beginning a culture change.

The coalition included strong senior citizen involvement by virtue of two members with close ties to the local senior center and the "meals on wheels" program. Schools and businesses were also represented along with city entities such as public health and parks and recreation departments. The partnerships included just the right mix of people who had great vision and people who could get the work done.

Their first target was vending machines, which were perceived as an easy way to get started. The coalition soon encountered challenges to this plan. "The changes were too abrupt" according to one member of the collaborative. Food was spoiling and the vendors were unhappy about a decrease in revenue. Not only were patrons not buying the healthy options, they were not buying anything at all.

So the coalition regrouped and chose another strategy. Creating a culture of wellness in the community could begin more incrementally at worksites. City personnel implemented a weight loss challenge, while members of the collaborative worked within their own organizations to promote healthier food options at meetings, encourage walking and stretching during breaks, and promote and increase the use of free health club facilities already available to all personnel.

At the same time, the coalition tackled smoking in public parks. A smoke-free park initiative would support this change in culture while creating some community buy-in for more environmental changes. Initially, the road to smoke-free parks was challenging. La Mirada found that the community, bolstered by influential nonprofits, like the American Cancer Society, increased their momentum to adopt smoke-free parks after the issue of smoking bans became political. A smoking ban spearheaded by key community stakeholders and residents is now before the city attorney.

Perhaps the most lasting legacy of the work in La Mirada is the establishment of relationships within the public and private sector. These new partnerships came together with a purpose: to make sustainable changes to the community in order to improve health for the long term. La Mirada is hopeful that their successes in worksite wellness and establishing smoke-free places has created a lasting sense of community and combined strength.