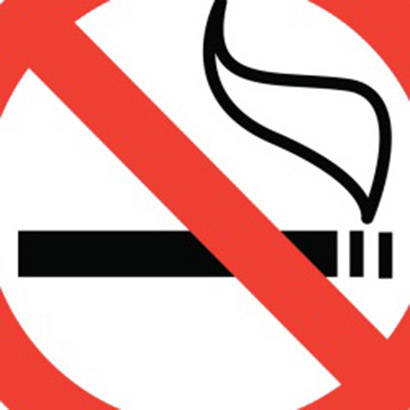 The challenge: Create smoke-free zones in a community where local governments have limited authority to regulate their environment and where tobacco is a $61 million enterprise.

The success: 200 signs in 50 smoke-free places in Arlington, Virginia, new local partnerships to address chronic disease, and a collaborative environment ready to make more changes.

A group of committed citizens in community-based organizations in Arlington decided to prioritize smoke-free parks as a key environmental change to create a healthier community. Initially, they chose to increase the number of smoke-free places from 0 to thirty within three years. However, the state of Virginia limits the power of local government via Dillon's Law. In practice, local governments have little power, except when specifically granted, to make local laws and regulations. It was therefore not legal for them to pass an enforceable local ordinance outlawing smoking in public places. In addition, the state economy is heavily dependent on tobacco.

While the Arlington team was confident that the citizens of Arlington were ready for a ban on tobacco use, the county attorney was adamant that there could be no outright ban. A voluntary program, a "polite ask" was the most the community could implement. In addition, this program could not target all tobacco use; only smoking carried second-hand public health issues. Most decidedly, the group could not use the iconic "no smoking sign". Determined to succeed in creating tobacco-free space, the group patiently embarked on a careful and deliberate messaging campaign, developing county attorney-approved signage that communicated that the social norm was to not smoke around children.

The partnership in Arlington began with few concrete ideas about which environmental changes could be implemented or how those changes would come about. As a representative of the parks and recreation department enthusiastically recalled, "I was impressed that so many people signed onto our team without knowing what the projects would be." But through the deliberate engagement and the step-by-step process to create the smoke free places, the group has coalesced. They now have an understanding of the different agendas and priorities at play within the city, as well as the commonalities between stakeholder groups.

The goal of the project has been successfully completed and the Department of Parks and Recreation is looking forward to addressing smoking in park restrooms and entryways to Arlington County Government buildings as the next phase of community intervention and environmental change.