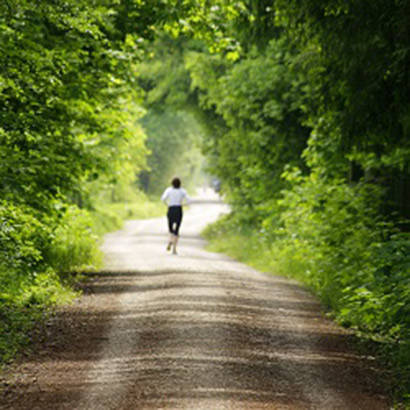 Families, bikers, runners, and seniors travel the Jordan River Parkway Trail, in northern Utah, every day. "We have a lot of users that walk or bike the trail and need a spot to sit for a minute — to catch their breath or to enjoy the surroundings," says Colby Hill associate director of public works in South Jordan, Utah.

The trail system, with sections still being connected, includes an equestrian trail and several connecting neighborhood trails, all of which connect communities in three counties and fifteen cities within the heavily populated Salt Lake Valley. The City of South Jordan oversees about three miles of this trail, and recently expanded to complete the trail through the city.

Though users immediately took to the new trail section, it was clear that respite area was needed. The town already had an ideal spot in mind: a piece of property from a developer that was building a small development near the trail. "It's right where we needed the respite site," Hill says.

A Great American Trails grant paid for a pavilion with a picnic table, as well as natural landscaping and a concrete walkway to connect the new pavilion to the trail. Planners included native grasses, shrubs, and trees that blended with the vegetation along the river corridor. The pavilion and pathway also provide an access point from the new development to the trail.

The new respite pavilion, 25 feet off of the trail, is a pre-fabricated shelter with four pressure-treated timber posts and a metal roof. "We wanted it to look natural — something that you might see in a campground," Hill says.