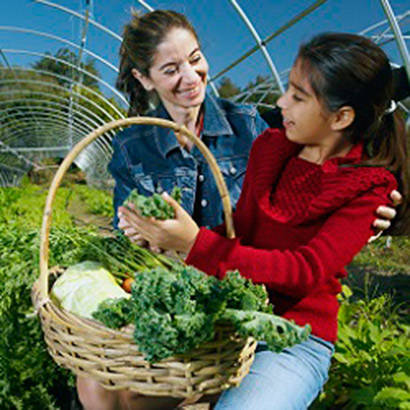 Parsons School District, in cooperation with the Parsons Recreation Commission, reached hundreds of children throughout last summer, and provided them with nutritious meals, health education, and physical fitness programming. Of the five 2012 Serving Kansas Communities grantees, Parsons saw the most significant increase (61.4%) in the number of healthy meals served from summer 2011 (5,550 meals) to summer 2012 (8,957 meals). In addition to increasing the number of meals served, grant funds were utilized to expand the availability of these services with more sites and exposure throughout the community. Parsons used statistics from the school district and a parent survey to identify areas of high-need and placed new feeding sites in those areas. Program funds allowed four of the community sites to offer breakfast in addition to lunch.

Parsons has an active community garden, maintained by a community membership, which welcomed the School District and Recreation Commission. Members worked with the kids, and eagerly shared their appreciation for and knowledge of gardening. Since the end of summer, many of the partici¬pating children have continued to participate in the garden and many have had family members get involved. Supplementing the Parsons Community Garden, a straw bale garden was built as a community outreach project at a local diabetes center over the summer. Over the course of the summer, children began to understand how food grows and learn about the healthy foods that come from the ground. Many children discovered that they loved vegetables they previously disliked when they came from the garden.

Parsons' summer program is an excellent example of what can be accomplished working with community partners, counting half a dozen partners cooperating to promote the summer's Serving Kansas Communities project. Many of the collaborators saw direct benefits of the partnership. For instance, the Recreation Commission observed increased participation at the pool and increased attendance at community-wide events like Fridays in the Park and the Annual Day of Play. It is no surprise that a majority of the partners have expressed an interest in continuing to support similar projects in the community.

Despite the Kansas heat, participating youth and families were more active this past summer in Parsons than they would have been without the Serving Kansas Communities program. And interest in the programming is not waning. By the end of summer, there were already plans to present the OrganWise Guys at a newly opened children's museum and make the materials available to local elementary schools during the school year. Additionally, the Parsons Community Garden has started to include a spotlight on their new youth garden members at monthly social events. With the support of the community behind them, Parsons School District and Recreation Commission fully intend to sustain their feeding, nutrition, and gardening programs into the future.