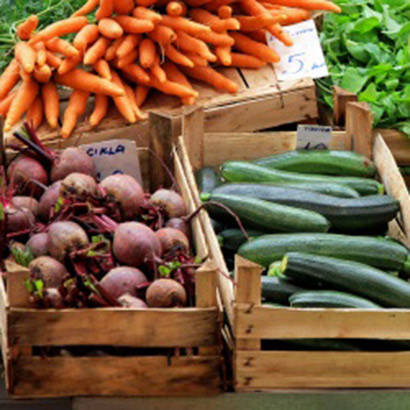 Sometimes it takes a physical path to help all the pieces come together for a healthier community. The 52-mile Great Miami River Trail has become a cornerstone for Miamisburg, Ohio as they seek to impact chronic disease within their city.

The City and local businesses are investing in improvements to access the river and to develop a destination park along the trail with the intention of creating economic opportunities locally. Long term plans to reduce the rates and impact of chronic disease by making sustainable environmental changes in Miamisburg is led by an innovative partnership between local government, the school district, the hospital, business leaders, the faith-based community, public health at county and state level, and some private schools. This group has quickly launched a number of initiatives, calling their group Fit2gether.

One of the most promising of these systems-level changes was to identify and promote healthier options for dining. While keeping abreast of national legislation to require multi-outlet restaurants to label their menu options, the local group is creating local interest in this type of labeling for restaurants and food outlets. The concept is elegant: most restaurants, concession stands, and vending machines do have healthy options, they are just difficult for patrons to identify.

The partnership is working with local restaurants to label "healthier options" so that consumers can easily make the healthy choice when they are buying a meal. One Parks and Recreation Staff Member says "Our local restaurants are interested in working with us because they want to be known as the place for a healthy choice." This also supports local economic development plans to become a destination for health-conscious bicyclists, runners, and walkers to stop for a meal as they enjoy the 52-mile Great Miami River Trail.

The heightened local awareness of the economic and health benefits of the recreation trail has created synergy to build a community wellness center, which would fill Miamisburg's need for physical activity opportunities during inclement weather. "Having indoor recreation and exercise opportunities would provide the facility for year round physical activity for all ages and abilities, physical therapy, and athletic development" said one coalition member from the local parks and recreation department. This dream may soon become a reality. The coalition has leveraged their Fit2gether efforts and was awarded a grant from the Ohio Innovation Fund to cover the costs of the wellness center's feasibility study.