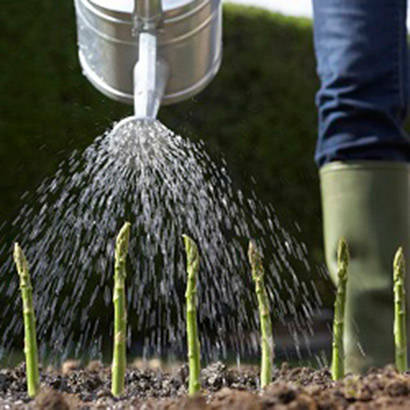 Topeka's youth gardening program is located at the Oakland Community Center. Oakland is a low-income, predominantly Latino neighborhood that in recent years has experienced urban blight, including high crime and gangs. The objectives of the garden program are both child- and community-oriented and include:

• Beautification of the community center area
• Increasing pride in the community center
• Engaging neighborhood children in productive activities
• Teaching children food-growing skills
• Improving nutrition
• Decreasing child obesity
• Involving parents and other neighborhood adults in the garden in order to grow food and to promote positive intergenerational interaction.

The garden currently consists of eight raised beds. Most of these are used by the approximately 40 children in the center's after school program and 36 children in the summer day-camp. This day camp, called Cool Summer, is designed for low-income children from the Oakland neighborhood. The majority of children involved in the gardening program are 8 to 9 years old.

Mr. Wilson has forged several partnerships to help develop the garden program. Topeka Common Ground is a non-profit volunteer organization whose mission is to promote and support community gardens. Its volunteers have brought their expertise to the Oakland garden about once a month in the school year and twice a week in the summer. Volunteers demonstrate how to grow food without spending a lot of money. A Girl Scout troop gardens in one of the beds. A neighborhood improvement association will also be adopting a bed in the fall. The College Prep Academy of Topeka, an organization that helps low-income children prepare for college, came last winter to assemble some of the raised beds. The Shawnee County Department of Corrections has sent work crews to the center for outside cleanup.

The NRPA grant has been used to establish the garden and buy gardening supplies. Long-term sustainability will come from the Oakland Center's fund at the Topeka Parks and Recreation Foundation, and a $1,000 grant the Oakland Center receives every year from Walmart.

City budget cutbacks have been the biggest challenge to date. When the Oakland Center lost a staff person who was actively involved in the garden, remaining staff and temporary workers had to pitch in.

For Mr. Wilson, key successes include the fact that the children are able to harvest the food that they grow and are introduced to new, healthy foods. He mentioned that "… a lot of kids said they had never had a salad." Now they have learned that you don't need a lot of money to grow your own food.