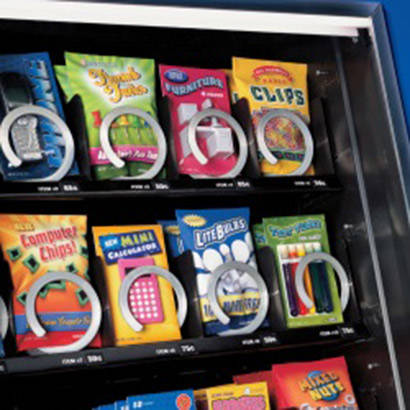 As part of the Consortium for a Healthier Miami-Dade, the Miami-Dade Parks, Recreation and Open Spaces Department is striving to decrease rates of chronic disease and obesity in the county. With the understanding that food options in parks can be just as important as access, Miami-Dade has implemented a healthy vending policy to encourage both physical activity and healthy diets among the city's residents.

The policy involves the installation of healthy vending machines in which the food must meet predetermined criteria for nutrition. The vending machines were installed in phases at parks in underserved neighborhoods identified as having high rates of chronic disease and obesity. Two target groups include Miami's Hispanic population and large Haitian population.

As of late 2011, 26 sites were operating the machines, serving more than 10,000 children between the ages of 5 and 17. Altogether, 52 healthy vending machines—26 for snacks and 26 for beverages—were installed at the park sites. The department has indicated that the vending machines are not just popular with kids, noting much adult utilization. The ultimate goal of the Miami-Dade parks and recreation department is for 100 percent of vending machines operating at Miami-Dade park sites to offer healthy food options.
Miami-Dade is also working with concessionaires in parks to make healthy food more available. The concessionaires participating in this partnership have agreed to reduce serving sizes while adding healthy food choices.

To ensure success of the project, the parks and recreation department is collaborating closely with the Miami-Dade Department of Health. Additionally, 159 other organizations participate in the Consortium for a Healthier Miami-Dade. According to the department of health, the "diverse group of consortium members provides capacity and access across the county that is essential in delivering the strategies to accomplish the deliverables." Miami-Dade also notes the close collaboration with other local partners to ensure success of the vending project.

"This work has many facets: change in behavior, recognition of the issue, politics…but at the end of the day it is community driven, [it's about] the communities that mature and sustain the efforts that help drive change" Says Miami Dade Parks, Recreation and Open Spaces. The healthy vending and concession policies will ultimately reach more than 500,000 community members in Miami.