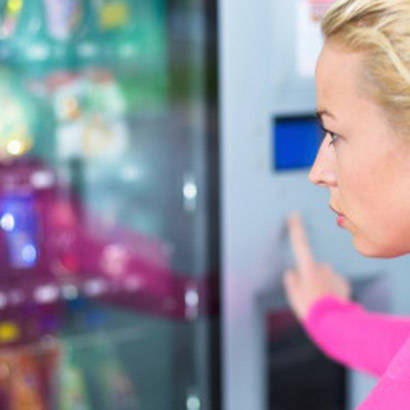 When Chicago Park District (CPD) representatives decided to transform their vending machines to offer healthier snack options, they worried that sales would decline after the initial switch. Little did they know that revenues would triple within 13 months.

Discontent with a previous vendor led to a contract lapse and a subsequent lack of availability in snack vending machines of any kind in the parks for 18 months. A health coalition of key leaders in Chicago established a goal to not only make vending machines available throughout the City parks, but to stock the machines only with healthier snacks that are lower in sodium, sugar and calories.

The team researched healthy vending guidelines from a variety sources including the American Heart Association and Fit Pick (an initiative of the National Automatic Merchandizing Association) to determine what should be included in a new vending contract. Another community that had been successful in implementing healthy vending suggested that the best approach was to implement snack options that are 100 percent compliant with accepted nutritional guidelines, and ban unhealthy options. When unhealthy options were present, consumers continued to choose those, diluting the effect of including health healthy options.

To prepare workers for the vending changes and to encourage healthy eating, the park district held workshops, including community taste tests and product comparisons to allow consumer choice in the content of the vending machines. In April 2011, the district adopted a healthy vending policy and unveiled the first healthy snack vending machines as a part of a citywide rollout in 97 locations.

The Parks Department inspired other organizations to change their vending options. The City of Chicago is implementing a similar healthy vending concept that is planned for the end of 2012. The CPD Department of Revenue is in the process of revising current beverage vending to implement healthier options.

One challenge the CPD faced was when certain staff members, who preferred unhealthy snacks over healthy options, talked the vendor into placing noncompliant snacks into the machines. To overcome this challenge, the vendor has been required to follow the rules and policies of the contract, and fines are applied to any noncompliant snacks that have been placed. Another challenge has been keeping the machines properly stocked. Sales were more brisk than expected and the machines were not stocked often enough, so the vendor missed out on potential sales increases. CPD and the vendor are working extensively on a communication process with the parks to ensuring that the machines are stocked in a timely fashion. A Chicago Park District Staff Member states "Our partners shared a common interest – encouraging participation in the events that promote health and fitness."

The CPD strongly encourages other park communities considering making the switch to healthy vending to look at other jurisdictions' vending contracts. Chicago's vending contract is a public document and easily accessible via agency website. In addition, building relationships has been crucial in the success of the CPD healthy vending policy. Once a comfort level among partners is established, conversations can take place in a less bureaucratic setting. Eventually, healthy vending partners ended up inviting each other to events which allowed for networking on other projects. A CPD staff member suggests that this networking has been essential to their influence: "[The] relationships that we've built – once you build that, it's easier to talk about things that need to get done." The local health coalition, with the success of the healthy vending project under its belt, is now poised to make more changes to the infrastructure in Chicago.