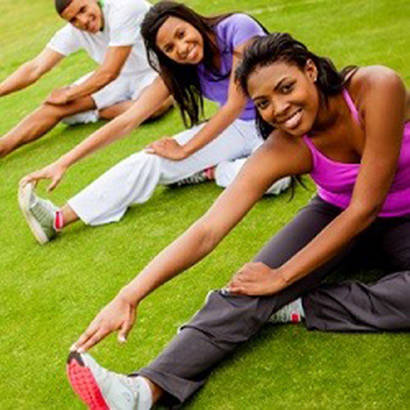 A group of committed, concerned people in Tulsa, Oklahoma organized a partnership to address their community's health. The Parks and Recreation Department, the Children's Campfire Organization, YMCA, and the local health department collaboratively assessed the needs of their city and identified employers as a target audience for environmental changes. The team identified six objectives, all laudable and all supported by research:

• Increasing opportunities to engage in physical activities,
• Providing subsidized memberships to gym facilities,
• Establishing a health and wellness committee,
• Implementing healthy vending,
• Providing healthy food at meetings, and
• Creating designated breastfeeding places.

Just as the team was building momentum toward implementing these objectives, a core team member suddenly passed away and the leader of the team accepted a new position that precluded further involvement. The shock of losing two key leaders was felt both personally and professionally throughout the partnership, jeopardizing their ability to move forward. The project seemed doomed for failure, despite the good intentions of the team.

However, this is Tulsa, where people have a history of persevering together to get things done. An idea emerged to make their reach more modest but also more achievable: Start change within and create healthier workplaces for organizations represented by the people sitting at the table. The team was re-energized by the realization that by making the scale smaller, they could still achieve their objectives. By turning inward to create these environmental changes, the team could learn from the experience of implementing change in large organizations. From the ashes of the original project, they could create success and momentum and then turn to the community to expand their reach further. Success followed quickly with this new plan, improving the offerings in the vending machines, opening up the gyms to employees, and designating rooms for breastfeeding women.

Opportunity knocked as the group was working on their own environments. The initial wellness work done at the partner organizations had built the capacity of the team to improve health at other worksites, in schools, and in neighborhoods. This experience enabled the team to expand their partnerships and secure a large grant from the Centers for Disease Control and Prevention to work with large employers on worksite wellness – the very goal initially established by the team.