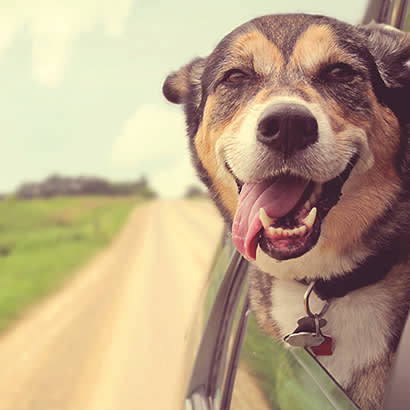 For an enhanced digital experience, read this story in the ezine.
Design recommendations for creating a dog park your human and canine community members want
Across the United States, while housing developments continue expanding, lot sizes are shrinking. Communities are developing neighborhoods with higher population density and smaller yards. Empty nesters, millennials and the other nearly 50 percent of U.S. homeowners who have a dog find off-leash areas are a necessity for wellness. Dog parks are intended to serve as recreation for both pets and owners. This explains why it is important to design a dog park with end users in mind. Just as playgrounds are intended to provide specific community services for families with children, dog parks provide two primary purposes:
Safe play areas for dogs

Comfortable social areas for people
This article outlines best practices and important design elements, providing guidance to landowners who might be considering building a dog park for their community.
Design Off-Leash Areas for Multiple-User Groups
It is a best practice to control access to off-leash areas to ensure all stakeholders understand the area is intended for dogs. Children do not belong unattended in dog parks and their access should be limited for the safety of themselves and the dogs. Playgrounds have age suggestions and offer appropriately-
sized equipment for specific user groups. Similarly, dog parks should be designated for different types of pets — one size does not fit all. Many park owners tend to designate use areas for dogs by size or weight (e.g., small dogs/less than 25 pounds; large dogs/more than 25 pounds). However, this may not always be the best defining factor. Not all "big dogs" want to be active or social, and not all "little dogs" play gently enough to belong around other dogs of equal size.
Additionally, dog parks require maintenance, and surfacing may need time to recover from heavy usage. Therefore, it is most efficient to designate at least three separate areas to be used for dogs on a scheduled rotation:
Open area for timid dogs

Open area for active dogs

Closed/locked area being aerated/top-dressed/over-seeded/resting
If space allows, four areas would be ideal: one active and one resting area for each user group.
Signage
Good signage can be an effective user education tool, while bad signage often will be completely ignored. Signs with friendly and colorful graphics that use a positive tone are better received than a long list of "Don'ts." Keep the rules brief and provide a contact phone number for reporting maintenance issues or other problems. Always recommend calling 911 immediately for incidents involving animal or human violence.
Consider Registering Pet Owners and/or Use Facility Access Codes
For communities that restrict use to residents or those with passes, some form of an easy-to-monitor control system can be used. Dog tags, parking passes, card swipes, electronic pay stations and radio frequency identification (RFID) tags have all been successful to help monitor park users. Even a nominal annual fee enhances stewardship and encourages visitors to take better care of facilities. When residents are required to purchase a dog park pass, the fees should only be used for dog park maintenance and improvements, rather than going into the city's general funds.
Some dog park owners install video and/or trail cameras focused on entrance areas. Cameras help to record evidence when needed for any incidents between pets, between owners, or when there may be cases of vandalism or damage to facilities. Cameras also help to capture usage and provide data for success stories, which can be used as justification for public promotion and funding requests.
Entrance/Transition Area
Entrances to dog parks should include separate transition areas before accessing each off-leash area. These 10-foot by 10-foot minimum areas should use double-latched gates to reduce the possibility of dogs escaping unexpectedly while taking leashes off and putting them on. Each transition zone should include two gates: a gate for entering and exiting the fenced zone, and a gate entering the off-leash area.
Additional design considerations for entrances include:
Using double-spring action hinges, so gates can swing in either direction and are self-closing
Designing enough area to allow for both gates to fully swing open without interrupting the swing of any other gate (i.e., they should not open into each other)
Important surfacing considerations for transition zones include:
Turfgrass is not ideal due to high-traffic soil compaction. Plant material will struggle or die, leaving dusty conditions when hot and muddy conditions when wet.
Loose fill, like wood chips or rubber mulch, washes away or breaks down, and requires regular maintenance.
Crushed stone or poured concrete surfacing are resilient and easy to maintain.
Surfacing
Accessibility for all entrances and pathways leading to and throughout the dog park is an important design consideration. Besides paved surfaces, other materials — such as synthetic dog park turf — can help make your dog park a place that everyone can enjoy. While grass is ideal for dog-run areas, it can become worn out by enthusiastic canines. This is the primary reason for including multiuse areas on a rotation schedule. Reinforcing high-use areas with more durable surfacing options also can help maintain existing grass. The grass adjacent to fence lines is especially susceptible to damage; creating hard-surface perimeters provides a walking track and can reduce maintenance.
Tall fescue is an excellent turfgrass species for dog parks because it is tough and resilient during dry seasons, and has cost-efficient seed. Similar to sports turf, dog park turfgrass areas may require regular cultural practices — like aeration, overseeding and fertilization — to reduce soil compaction, improve plant health and maintain a safe playing surface for users.
Water
Drinking fountains are essential for the health of both dogs and people after exercising. Without fountains, users may be forced to provide bowls or buckets of standing water, which are unsanitary. Unwashed containers and standing water can spread disease to dogs and create mosquito havens. Ensure fountains are all stainless steel to prevent rust. Often, fountain manufacturers offer add-on options, such as hose bibbs for maintenance crews, freeze-resistant valves for year-round use, Americans with Disabilities Act accessibility, and even locations for sponsorship plaques to honor park donors. Irrigation systems are beneficial regardless of surfacing type. Water helps to reduce dusty conditions and can significantly reduce unwanted odors from urine, especially in arid climates.
Restroom Facilities
While dogs are not too particular about where they go to relieve themselves, their owners will expect some sort of restroom facility, even if it is just a portable toilet. This becomes critical at larger destination parks. If a restroom just isn't an option, consider at least installing a hand sanitizer station and a water supply.
Lighting
Timed lighting helps to maintain a safe environment, extend hours of use, and can help prevent vandalism. Consider using automated lighting to reduce energy consumption and unnecessary light pollution. If you're looking for an environmentally friendly and low-maintenance lighting solution, consider solar. Unlike traditional lighting that may be on the same circuit (which may not be available at all locations), when one solar light goes out, the others will still stay on.
Furniture and Shade Shelters
Dog parks help build a strong community and social ties. To encourage conversation with other pet owners, consider placing benches next to others in small groupings in each use zone. Avoid installing seating areas near entrances to alleviate congestion and encourage the use of the entire park. Powder-coated finish on metal helps protect against rust. Recycled plastic furniture is another alternative, as it is highly durable and won't rust, rot or degrade over time.
Customization of benches and other fixtures allows you to highlight your community or park name, and "selling" these benches to sponsors also can help offset the cost of outfitting your park.
Shade shelters or gazebos are highly recommended to help shield park users from rain, ultraviolet rays and hot sun, even in cooler climates. Fabric shade shelters are inexpensive and may not require a building permit — but be sure to check zoning requirements. Also, the fabric will need to be removed seasonally in regions with heavy snow or hurricanes. Larger hard-roofed shelters provide more permanent solutions and could become an important social location in your community.
Engaging Community Support
Dog parks are social hubs and expand community involvement. They provide outdoor exercise for individuals who may not otherwise participate in organized sports or recreation. Compared to children's playgrounds or other activities that may be dependent on "good" weather, dog parks are used year-round, regardless of what Mother Nature has in mind.
Dog parks provide community destinations with relatively low construction and maintenance costs. Meanwhile, selling the concept to a reluctant community can be challenging. The key is to communicate how your dog park can serve residents, attract visitors, and enhance services provided through your community.
Brian "BK" Koehler is Director of the Park Maintenance Institute.