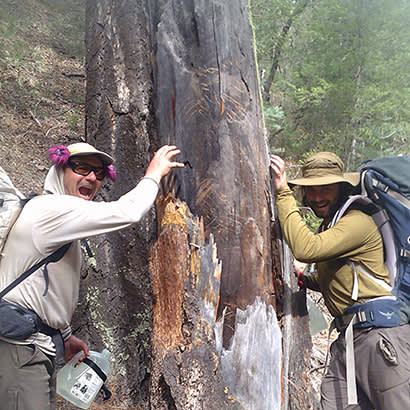 For an enhanced digital experience, read this story in the ezine.
When people hear that I study parks and recreation management, a common response is, "Have you seen the television show?" While I always reply, "Yes, of course," it is also a great opening to discuss what my degree program is all about.
I can't blame people for not knowing that recreation exists as a degree and career path; I did not know myself until I changed my area of study. The parks and recreation management program is known as a "discovery major." This refers to programs that are not generally known by students until they specifically look for them.
The Program Experience
Parks and recreation management is an incredibly experiential program. My seven semesters so far have been marked with program planning and execution, backpacking trips, internships, and even the Wilderness First Responder certification.
As someone who is deeply invested in campus life and organizations, what I have learned in the classroom has been directly applied to benefit my fellow students. I started with organizing small events in my dorm, such as Super Smash Bros. tournaments, and eventually led the planning and execution of a campus-wide concert. College campuses are ripe with opportunities to apply recreation-based knowledge to enhance the educational experience.
The OEL Experience
As I've gotten closer to the end of my program, the focus has shifted to my degree emphasis: outdoor education and leadership (OEL). The peak of the OEL program is the block semester: five classes designed to interconnect with each other, leading up to a 17-day field excursion. For an entire semester, we create field-teaching lesson plans, menus and food rations, and route and emergency procedures.
My experience with my block semester during the spring of 2022 was absolutely spectacular. During our 17-day excursion to the Aldo Leopold and Gila Wilderness areas in New Mexico, I practiced my skills teaching outdoors about Leave No Trace principles, communication and land management issues. Throughout the trip, I learned to get comfortable with being in the field for an extended period. I even left the experience certified as a Leave No Trace Master Educator.
Creating Community
Above all else, the parks and recreation management program is about creating opportunities and community. The hard skills gained are continuously interlaced with the importance and potential of the field of recreation. Field trips were common to local organizations currently making an impact in the city of Flagstaff, Arizona, and beyond on the Colorado Plateau.
Parks and recreation management programs should be popularized. As we continue on the voyage of our digitized age, we need more community and experience builders to connect people together. It is the only degree I know of that is dedicated to building community, connecting people to nature and creating memories for many. I encourage all current and future college students to consider studying recreation if they want to join the growing field and experience all the benefits.
Brendan Trachsel is a Student of Parks and Recreation Management and the Student Body President of the Associated Students at Northern Arizona University.