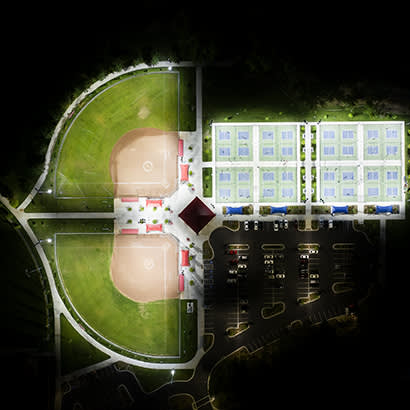 For an enhanced digital experience, read this story in the ezine.
There has been a growing movement in recent years to level the playing field when it comes to youth access to sports and recreation opportunities.
According to research by the Sports & Fitness Industry Association, children ages 6 to 12 from households with annual incomes of $100,000 and higher are 16 percent more likely to participate in sports than those from households with annual incomes of $25,000 or less. For youth ages 13 to 17, that figure climbs to nearly 20 percent.
Another study, published by Active Living Research, found that more than 70 percent of African American and Hispanic neighborhoods nationwide lacked recreational facilities, compared to just 38 percent of white neighborhoods.
At the same time, an American Institutes for Research evaluation of the U.S. Soccer Foundation's Soccer for Success program and Safe Places to Play mini-pitch initiative found that 88 percent of youth participants work better on a team, 86 percent avoid anti-social behaviors, and 72 percent try harder in school.
Given these disparities, coupled with the benefits that youth participation delivers, it's important for communities to find ways to increase play equity and recreation inclusivity.
Making an Impact
One way to boost youth sports participation is to increase opportunities by investing in places to play. Whether it's adding or upgrading facilities, or both, investing in sports lighting expands play beyond daylight hours, and revitalizing unused space with high-quality equipment creates new opportunities altogether.
To get started, it's important to be equipped with the right questions, including:
What kinds of activities would best achieve play equity and inclusion?
Do you have unused areas that could host a new facility or equipment?
Would a new facility or equipment allow for youth to have a voice in sports programming?
Do you envision lighting being included and could neighbors be affected by spill light or glare?
What kind of training might be possible to prepare coaches for expanded programming with a new facility?
Are there grant programs that could help offset costs?
Additionally, you'll want to look into potential facility solutions capable of meeting all of your needs. This brings additional considerations. How complicated will installation be? Is the equipment durable? How inclusive is it? For example, will it meet standards set forth by the Americans with Disabilities Act? Can it adapt to a variety of sports and activities?
One recent success story of a community closing the play equity gap is Spanish Fork, Utah. When city leaders moved ahead with the construction of a new sports complex, they were committed to adding lighting, but needed a system that would be cost effective and that would avoid disturbing nearby homes with intrusive spill light and glare.
Ultimately, Spanish Fork found a state-of-the-art LED lighting system for the new complex's baseball/softballfields and pickleball courts that achieved all of its goals. The lighting provides necessary light levels for a safer playing environment, achieves a 75 percent reduction in energy consumption, and has enabled the community to expand recreational opportunities well beyond the daylight hours.
Brittany Clarahan, Partnership Program Manager, Musco Lighting