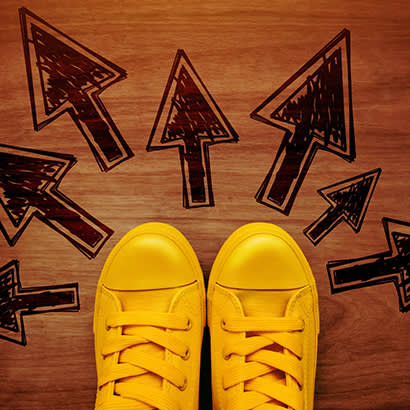 For an enhanced digital experience, read this story in the ezine.
Shaping the future with next practices for programs, places and paying for it all
The world as we knew it changed in March 2020 with the onset of the coronavirus (COVID-19) pandemic. The global population collectively weathered changes in the way we lived (shutdowns, physical distancing and masks), worked (Zoom and virtual), and even played (outdoors and without spectators).
At the end of 2020, we hoped the worst would be behind us with the advent of vaccines, but 2021 had other plans. The emergence of the Delta variant was responsible for a national shutdown for 1.3 billion people in India, travel closures to the United States, and sadly, even more lives lost.
I am cautiously hopeful that we have turned the corner in 2021 with schools, businesses and travel opening up, and in-person gatherings resuming, including the first hybrid NRPA Annual Conference.
The Fosbury Flop
As we look to 2022, I am reminded of high jumper Dick Fosbury, who literally reversed conventional techniques by turning his back toward the bar and jumping over it rather than facing the bar as was typical. His technique, since named the Fosbury Flop, helped him set a world record in the 1968 Mexico Olympics. He revolutionized an entire sport by doing the exact opposite of what anyone else had done before.
He refused to follow "best practices," which are rooted in the past, and instead created his own "next practice," which was focused on the future.
With this in mind, let's look at the next practices for the post-pandemic 2020s.
Next Practices in Programs
Esports
It is no longer a matter of if or even when esports will grow, but rather, how soon. Newzoo's annual survey shows the global esports audience is projected to grow to 646 million (up from 395 million) in a five-year span from 2018 to 2023. That amounts to nearly two times the entire population of the United States.
GGLeagues, a platform for recreational esports players, shared info from its survey of park and recreation esports community members. This showed a high participation in gaming (65 percent played video games between two and five hours daily) and a corresponding high participation in weekly physical activity too (58 percent participated in sports or extracurricular activities several times a week). These results show that participating in esports and actual sports is not mutually exclusive.
Seeking professional expertise, agencies — such as Town of Windsor, Colorado, Parks, Recreation and Culture; City of San Marcos, California; City of Smyrna, Georgia; and others — have partnered with esports experts, like Bull Esports Consulting, to design, create and launch their esports leagues and grow them locally. What's more, the North Carolina Recreation and Park Association and Florida Recreation and Park Association have launched statewide Esports Championships.
Hybrid Programs
The world went from operating in person to entirely virtual, to now, a hybrid model best showcased during the 2021 NRPA Annual Conference, which truly embodied the theme of Adapt, Connect, Unite and Lead.
Going forward, our workplaces would benefit the most if we adopted this hybrid approach by recognizing the value of in-person connections and the flexibility of virtual engagement. This applies to conferences, training workshops, routine meetings, and even staff roles that do not have to be in person in the same location all the time.
It will enhance talent recruitment beyond a geographic area and create increased gender parity in the workforce since women shoulder a disproportionate burden of caregiving and often are forced to leave inflexible jobs or put their careers on hold.
Self-Driven and Connected
A practice that accelerated significantly during the pandemic and will continue to grow is that of solo subscription-based activities while being connected to a larger community virtually.
Peloton, a company that offers live streaming workouts on bikes or treadmills, experienced explosive growth during the pandemic, and while engagement is slowing down it is still significant. Tonal, a company that offers a smart home gym and personal trainer, counts celebrity athletes, such as Serena Williams and LeBron James, among its investors and believers. As lives get busier, this provides people a chance to be social with the flexibility and customization of an in-home experience. asensei is a rowing machine that incorporates personal coaching through an app that monitors your rowing pace and form. For outdoor lovers, Strava helps runners and bikers track their performance and share with a globally connected community.
These are a part of a universe of growing tools that enable users to pursue their individual fitness and recreation goals, while feeling a sense of belonging and connection to a larger community, and without driving in traffic or snow or having to worry about finding alternative childcare.
For park and recreation agencies — especially ones with membership-based fitness and recreation centers — these can compete or complement you. The best you can do is provide the most welcoming guest experience because that is one differentiator that being alone at home cannot replicate. This includes investing in ongoing staff training and tools (e.g., Omnify Inc., a booking and scheduling software) that can enhance your customers' experience.
Next Practices in Placemaking
Reimagining Streets and Connectivity
A welcome change during the pandemic was transforming streets to be people-centered — from pet walking and biking to outdoor dining and street games.
In surveys for systemwide master plans, walking, biking and connectivity are among the top priorities nationally. Oakland, California, is evaluating Slow Streets, an initiative the city piloted during the pandemic; while Seattle received positive feedback on its Stay Healthy Streets initiative meant to facilitate people walking, rolling, biking and playing. As part of the program, many streets are only open to cars traveling to homes and destinations along those streets.
The time is now to prioritize a future where streets are designed for people over cars or parking.
Not Places, Experiences
When people think of Disney, they typically don't recall a single ride or a show, but rather an entire experience that connects varied offerings for diverse audiences. As we imagine designing future parks, plazas and public spaces, this emphasis on creating an experience will help increase visitation, enhance length of stay and — if commercial opportunities like concessions exist — generate greater revenue.
The icing on the cake: visitors who have a memorable experience that brings them back want to share it with others.
A prime example of this experience creation is a facility that combines another huge trend: pickleball. Smash Park is a sports, food and entertainment ("eatertainment") spot that combines the restaurant experience with entertainment options and dedicated pickleball courts, resulting in a smashing (pun intended) success. The business that started in Des Moines, Iowa, is expanding nationally.
Park and recreation departments must look at every aspect of their system and ask themselves, "Is this an offering or is this an experience?"
Using Technology to Drive Outdoor Activity
New Zealand-based GEO A.R. Games, the 2016 finalist for New Zealand Innovation Awards, created Magical Park, a digital playground using geospatial augmented reality. This helps kids view architectural wonders, travel through the solar system and play motion games, all while physically exploring their local park. This is now in parks across the United States and, most recently, was implemented in Zionsville, Indiana, in late 2021.
As much as a parent, teacher or a park and recreation professional may wish differently, technology today is intertwined in a child's daily existence. We can fight (and often lose) the battle between the outdoors and technology, or we can use technology to get more kids outdoors and active.
Paying for It Next Practices
Build-Operate-Transfer
Build-operate-transfer (BOT) is an approach where a government entity authorizes a private company to finance, build and operate a project for a period of 20 to 30 years, hoping to earn a profit. After this time, the project is returned to the entity that originally authorized it.
Compared to the standard design-bid-build approach where every phase is broken out (i.e., design, procurement, construction), the BOT approach can integrate all three phases under a single developer's umbrella, resulting in reduced timelines, lower costs and potentially lesser risk. In Indiana, this is gaining popularity based on a statute, with completed projects ranging from a police department building and parking garage in Fishers, Indiana, to the West Lafayette Wellness Center in West Lafayette, Indiana.
Foundations and Conservancies
These are not truly next practices but ongoing ones, yet the park and recreation field has not fully maximized its fundraising potential.
As more agencies seek earned income sources, resources such as NRPA's Guide to Fundraising and groups such as the National Association of Park Foundations are valuable in educating leadership on the importance of fundraising and setting up structures to do so.
Cryptocurrency Donations
In April 2021, as India was in the throes of the pandemic, Vitalik Buterin, co-founder of Ethereum, donated 50 trillion tokens — then worth $1.2 billion — to India's Covid-Crypto Relief Fund.
Today, park and recreation agencies with a foundation or conservancy have an available option for accepting donations in cryptocurrencies. The Giving Block is a crypto donation ecosystem that allows people to donate crypto and for nonprofits to start accepting them. They have launched the Crypto Giving Pledge, which asks individuals to donate 1 percent of their crypto to nonprofits whose mission they believe in. Park and recreation agencies should be on the forefront of their giving list based on the impact we have at every level in a community.
Bonus: Watch this space for two Cs of next practices in the United States — Cricket and Cryptocurrency.
The Most Important Next Practice
Prioritizing People: Create True Belonging
This quote from Arthur Chan, diversity, equity and inclusion strategist and founder of Arthur Chan Consulting, summarizes it best: "This emphasis on true belonging is not a next practice or a trend, but a journey of a lifetime."
The Value of Belonging at Work, a study from BetterUp, examined the measurable value of belonging in the workplace. The organization surveyed 1,789 full-time workers from various industries and found that a strong sense of belonging results in a 56 percent increase in job performance and a 50 percent decrease in turnover risk.
Prioritizing people and creating a true sense of belonging is the surest way to succeed and maximize impact in your community.
Conclusion
My life's greatest love, my grandmother (Dadu), fought for India's independence as a teenager, was married in her teens and didn't complete high school until her late 20s. Yet, she also learned English in her 60s, traveled alone to the United States in her 70s and danced away at a festival in her 80s, all because she embraced the unknown with a smile and never stopped learning until her last day.
As we face (and shape) the future, let us also channel that spirit of growth with a smile on our faces and a desire to forever keep dancing — maybe at our local park or recreation center!
My Moment of Zen
It's better to flop like Fosbury than stand at status quo.
Neelay Bhatt is Vice President of PROS Consulting Inc.